Blut-Harnstoff-Stickstoff (BUN) und Kreatinin
Schlüsselindikatoren für die Gesundheit der Niere.
Durch die Kombination dieser beiden Tests können Ärzte die Nierenfunktion ihrer Patienten zuverlässig beurteilen. Bei der Diagnose einer akuten Nierenverletzung ist es wichtig, sowohl BUN als auch Kreatinin zu messen. Für Intensivpatienten sind genaue und schnelle BUN- und Kreatinin-Tests der Schlüssel zur Diagnose eines akuten Nierenversagens (AKI).
Akutes Nierenversagen (Acute Kidney Injury, AKI)
AKI ist ein plötzlicher Nierenschaden, der innerhalb weniger Stunden oder Tage auftritt, wenn sich Abfälle des Stoffwechsels und Flüssigkeiten im Körper ansammeln. Häufiger bei Intensivpatienten, insbesondere bei älteren Patienten mit Grunderkrankungen, bei denen eine schlechte Nierenperfusion vorliegt, sind 5–10% aller Krankenhauspatienten und 30–50% der Intensivpatienten betroffen. Auf der Intensivstation liegt die Sterblichkeitsrate häufig bei über 50%.
Im Gegensatz zum chronischen Nierenversagen ist AKI reversibel, sofern es rechtzeitig gefunden und sofort behandelt wird.
"Exposures known to produce AKI in susceptible populations include sepsis, ischemia, heart failure, liver disease, major surgery (especially vascular and cardiac), myonecrosis, urinary tract obstruction, and various nephrotoxins."1
"In the critically ill, sepsis is the major cause of AKI, accounting for nearly 50% of cases. Several studies have reported that sepsis induced AKI is associated with short- and long-term risk of death." 1
"It has become very clear that patients, especially patients in the ICU, are dying of AKI and not just simply with AKI. Even small changes in serum creatinine concentrations are associated with a substantial increase in the risk of death." 1
References:
Kai Singbartl and John A. Kellum. AKI in the ICU: definition, epidemiology, risk stratification, and outcomes, Kidney Int. 2012 May;81(9):819-25.
Kreatinin
Kreatinin ist ein metabolisches Nebenprodukt, das durch den Abbau von Kreatin im Muskel entsteht und in den Blutkreislauf freigesetzt wird. Es wird frei gefiltert, nicht von den Nieren resorbiert und daher im Urin gefunden. Es wird in einer konstanten Rate produziert, normalerweise nicht durch Ernährung oder Bewegung beeinflusst und kann daher verwendet werden, um eine Basislinie für die Nierenfunktion festzulegen.
Die Messung von Kreatinin in Blut und Urin, über einen Zeitraum von 24 Stunden gesammelt, ermöglicht die Berechnung der Kreatinin-Clearance. Diese ist gleichbedeutend mit der glomerulären Filtrationsrate, einem Indikator für die Nierenfunktion. Die geschätzte glomeruläre Filtrationsrate unter Verwendung verschiedener Formeln kann zur Beurteilung der Nieren mit einem einfachen Bluttest angewendet werden.
Blut-Harnstoff-Stickstoff (BUN)
BUN ist in erster Linie eine Messung des Harnstoffstickstoffs im Blut, der durch den Abbau von Proteinen entsteht und kann zur Beurteilung der Nierenfunktion verwendet werden. BUN wird in der Leber produziert und von den Nieren ausgeschieden. Verhältnis von BUN zu KreatininDas Verhältnis von BUN (mg/dL) zu Plasmakreatinin (mg/dL) wird verwendet, um die Ursache und den Typ der AKI zu bestimmen.Ein einzelner Kreatinin-Test kann zwar anzeigen, ob der Patient ein akutes Nierenversagen hat, aber ohne BUN kann der Typ der AKI nicht bestimmt werden, ob die Ursachen post-, renal oder prärenal vorliegen.Ein erhöhtes Verhältnis kann auf Zustände zurückzuführen sein, die eine Abnahme des Blutflusses zu den Nieren verursachen, wie z. B. Herzinsuffizienz oder Dehydration. Es kann aber auch mit erhöhtem Protein aus Magen-Darm-Blutungen oder in der Nahrung gesehen werden. Eine Verringerung kann mit Lebererkrankungen (aufgrund einer Verringerung der Harnstoffbildung) und Unterernährung entstehen.
Mit folgenden Geräten können Sie den Kreatinin- und BUN-Wert bestimmen: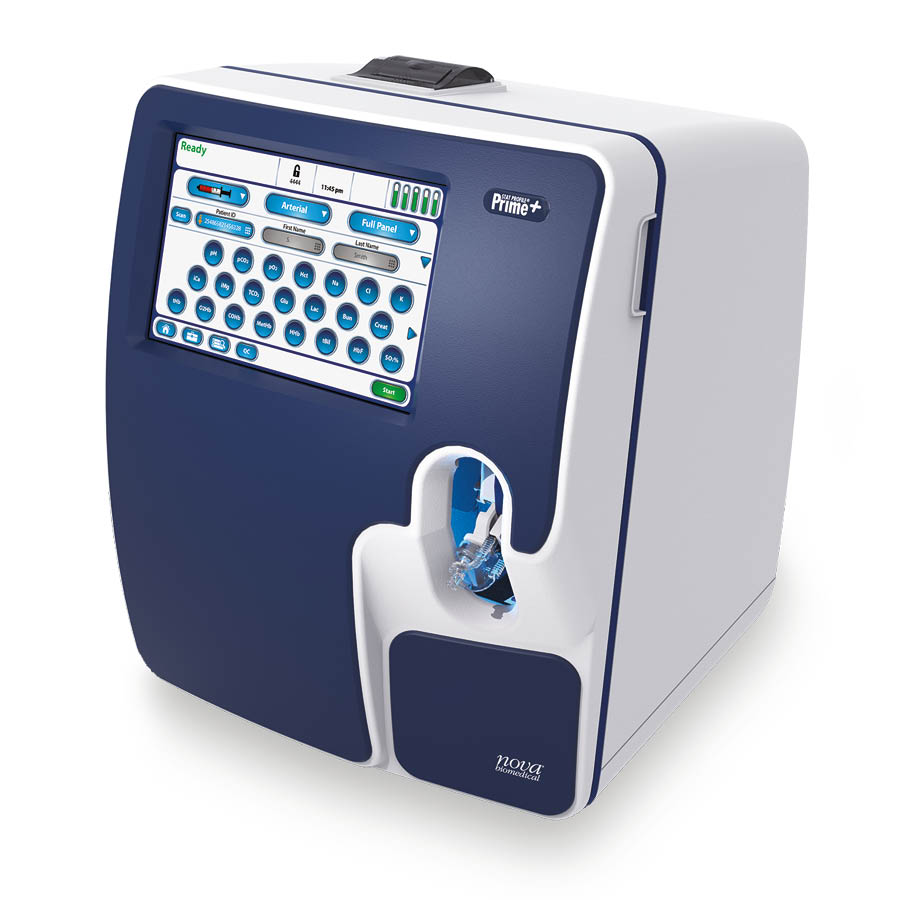 22 gemessene Parameter
Inklusive iMg, BUN und Kreatinin
Zuverlässige und präzise Ergebnisse
Umfangreiche Anbindungmöglichkeiten
Automatisiertes QK-System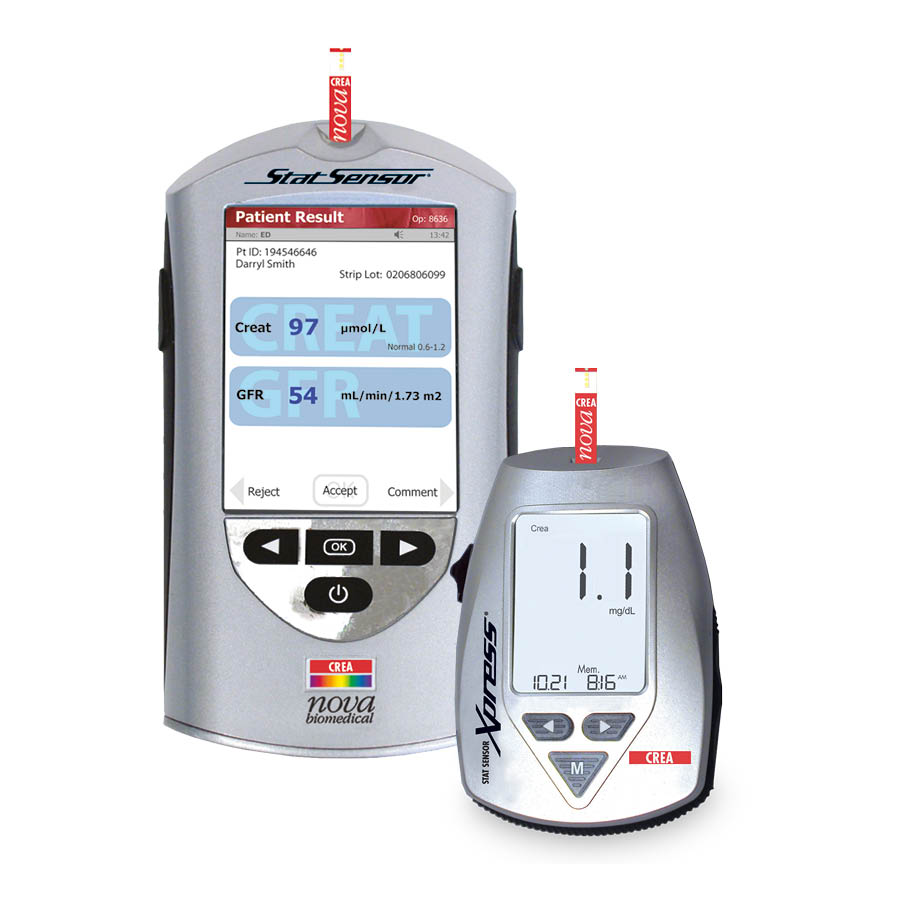 POCT Teststreifen-System zur Bestimmung des Kreatininwertes.