Laktat - Ein wichtiger Marker zur Sepsiserkennung.
Das Erkennen und Behandeln von Sepsis hat weltweit hohe Priorität in der Intensivpflege gewonnen und ist ein Qualitätsmerkmal für einige Gesundheitssysteme.
In den letzten Jahren hat Blutlaktat als Frühindikator bei der Diagnose von Sepsis und septischem Schock breite Akzeptanz erlangt und dient zur Beurteilung der Reaktion auf die Volumentherapie.
Ein Anstieg des Laktats kann darauf hinweisen, dass Organe oder anderes Gewebe nicht genügend Sauerstoff erhalten und wird zur Bewertung der Ursache der Säure/Basen-Störung verwendet. Die Milchsäureproduktion kann zu einer Laktatazidose führen. Die drei Hauptursachen für Laktatazidose sind Sepsis, extremer Blutverlust oder Gift.
Definitionen:
Sepsis wurde als das Vorhandensein oder vermutete Vorhandensein einer Infektion definiert, die von einem systemischen Entzündungsreaktionssyndrom (SIRS) begleitet wird. Häufige Anzeichen und Symptome sind Fieber, erhöhte Herzfrequenz, erhöhte Atemfrequenz und Verwirrung. Es kann auch Symptome geben, die mit einer bestimmten Infektion zusammenhängen, wie z.B. Husten mit Lungenentzündung oder schmerzhaftes Wasserlassen mit einer Niereninfektion.
Bei schwerer Sepsis handelt es sich bei SIRS-Patienten mit Organfunktionsstörungen.
Ein septischer Schock liegt vor, wenn die Organfunktionsstörung mit einer Hypotonie oder einer anhaltenden Hypoperfusion nach einer Volumenreanimation verbunden ist.
Die Surviving Sepsis Campaign (SSC) hat ein neues, aktualisiertes Hour-1-Bundle für Erwachsene veröffentlicht, welches die neuesten Erkenntnisse aus den internationalen Richtlinien für das Management von Sepsis und septischem Schock 2016 widerspiegelt.
https://sccm.org/SurvivingSepsisCampaign/Guidelines
SSC Hour-1 Bundle of Care Elements:
Measure lactate level*
Obtain blood cultures before administering antibiotics.
Administer broad-spectrum antibiotics.
Begin rapid administration of 30mL/kg crystalloid for hypotension or lactate level ≥ 4 mmol/L.
Apply vasopressors if hypotensive during or after fluid resuscitation to maintain MAP ≥ 65 mm Hg.
"Measured Lactate Level Serum lactate can be a surrogate for tissue perfusion (4,5). Studies have shown a significant reduction in mortality via lactate-guided resuscitation (6-10). If initial lactate is >2mmol/L, the guidelines recommend remeasurement within 2 to 4 hours to guide resuscitation to normalize lactate (6)."*
*Due to the low quality of evidence, this SSC Guideline for lactate measurement is only a weak recommendation.
Levy B: Lactate and shock state: The metabolic view. Curr Opin Crit Care 2006; 12:315-321
Casserly B, Phillips GS, Schorr C, et al: Lactate measurements in sepsis-induced tissue hypoperfusion: Results from the Surviving Sepsis Campaign database. Crit Care Med 2015; 43: 567-573
Jansen TC, van Bommel J, Schoonderbeek FJ, et al: LACTATE study group. Early lactate-guided therapy in intensive care unit patients: A multicenter, open-label, randomized controlled trial. Am J Respir Crit Care Med 2010; 182:752–761
Jones AE, Shapiro NI, Trzeciak S, et al: Emergency Medicine Shock Research Network (EMShockNet) Investigators. Lactate clearance vs central venous oxygen saturation as goals of early sepsis therapy: A randomized clinical trial. JAMA 2010; 303:739–746
Lyu X, Xu Q, Cai G, et al: Efficacies of fluid resuscitation as guided by lactate clearance rate and central venous oxygen saturation in patients with septic shock. Zhonghua Yi Xue Za Zhi 2015; 95:496–500
Tian HH, Han SS, Lv CJ, et al: The effect of early goal lactate clearance rate on the outcome of septic shock patients with severe pneumonia. Zhongguo Wei Zhong Bing Ji Jiu Yi Xue 2012; 24:42–45
10. Yu B, Tian HY, Hu ZJ, et al: Comparison of the effect of fluid resuscitation as guided either by lactate clearance rate or by central venous oxygen saturation in patients with sepsis. Zhonghua Wei Zhong Bing Ji Jiu Yi Xue 2013; 25:578–583
Mit folgenden Geräten können Sie Laktat messen: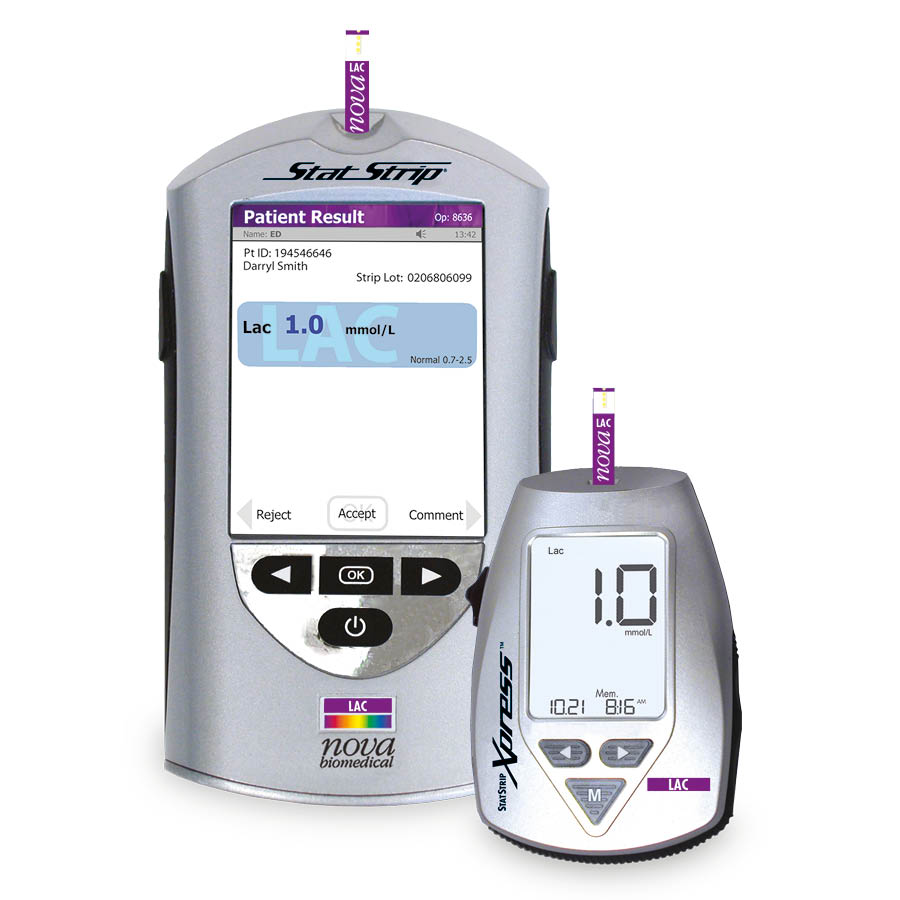 Vernetzbares Point-of-Care Teststreifen System zur Bestimmung von Laktat.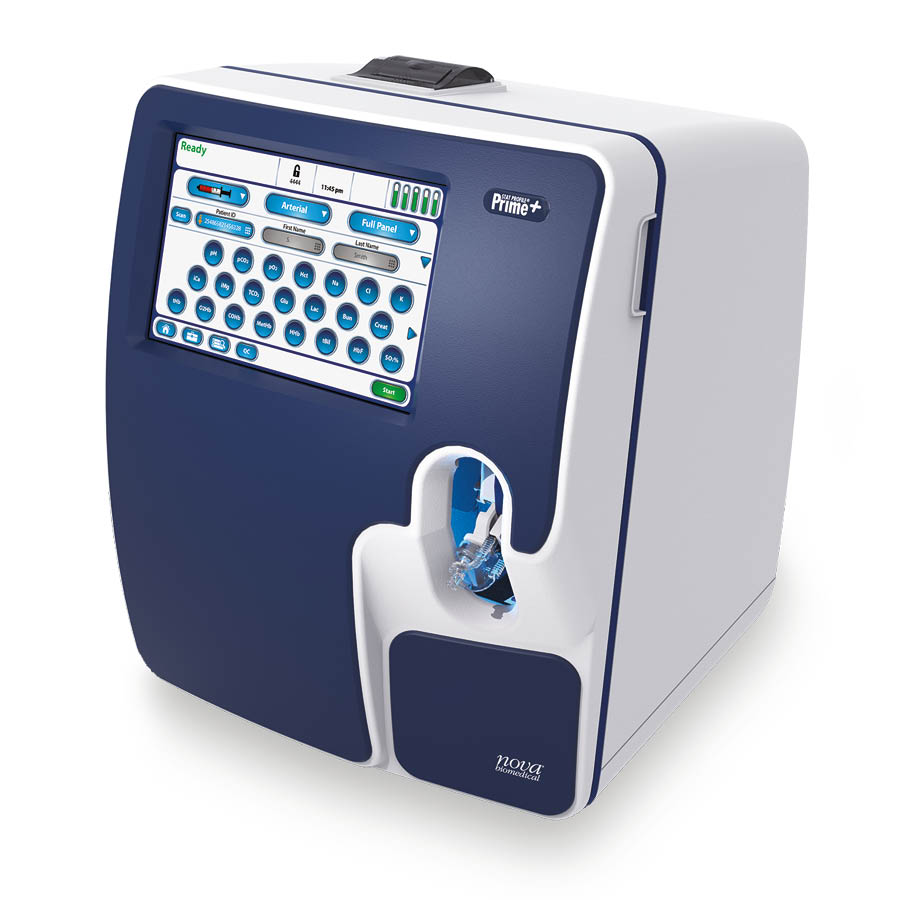 22 gemessene Parameter
Inklusive iMg, BUN und Kreatinin
Zuverlässige und präzise Ergebnisse
Umfangreiche Anbindungmöglichkeiten
Automatisiertes QK-System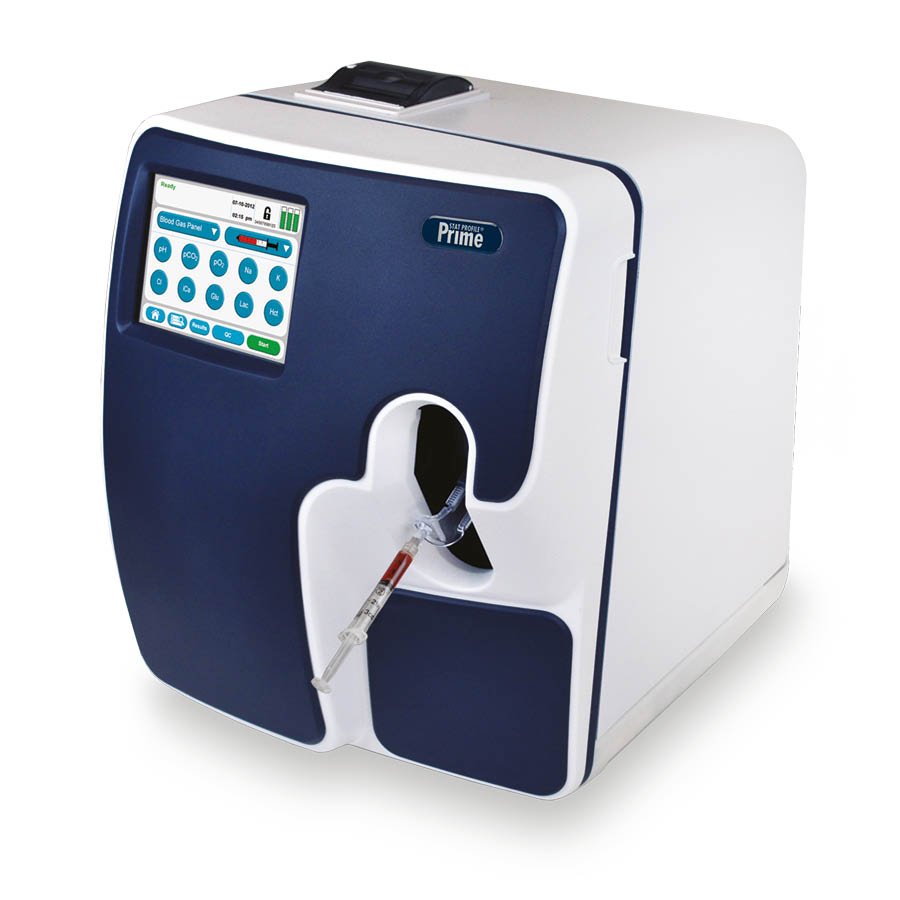 3 Modelle verfügbar
Bis zu 10 gemessene Parameter
Wartungfreie Sensorkarten-Technologie
Umfangreiche Anbindungsmöglichkeiten
Automatisiertes QK-System