An often overlooked risk for dialysis patients.
Magnesium is not only a calcium channel blocker/-antagonist, it also has an essential role in numerous other metabolic processes and is the CO factor of over 300 enzymes as well.
In the human body, magnesium is predominantly in the bones, muscles and tissue, only 0.5% is in the erythrocytes and 0.3% in the plasma. 55-70% of all magnesium is the free, ionized form, the rest is bound to proteins or complexed. Only the ionized magnesium is the physiologically active and available fraction.
In several clinical studies1,2 it has been shown that total magnesium often does not correlate with the physiologically active, ionized magnesium. The protein concentration, the anion / cation ratio or kidney and liver diseases can influence this factor. This can lead to unnecessary repeated measurements as well as inadequate magnesium substitutions.
The consequences of hypomagnesemia (the more common form) can be confusion, neuromuscular irritability such as muscle spasms or tremors, or arrhythmias. Hypermagnesemia can cause chronic kidney disease, hypotension, or bradycardia.
Forms and sequels of Dysmagnesemia:
Hypomagnesemia (the more common form)
Confusion
Neuromuscular irritability:
Seizures
Increased DTRs
Tremor
Muscle cramps
Insomnia
Hypermagnesemia
Chronic kidney disease, iatrogenic
Neuromuscular consequence:
Weakness
Lethargy
Respiratory discomfort
Bradycardia
Hypotension
Flushing
Studies from 2002 to up this date show that patients on dialysis and / or kidney failure often develop hypo – or hypermagnesemia. Dysmagnesemia is found in 10-63% of dialysis patients with kidney failure.4,5,6
Dysmagnesemia can lead to an increased mortality risk for intensive care patients4 and thus to increased mortality4 due to more frequent arrhythmias and longer ventilation periods, including in COVID-19 patients with a severe course.
The concentration of ionized magnesium can be determined within a short time out of whole blood samples with the analyzers of the Stat Profile Prime Plus series from Nova Biomedical.
Johansson, Wiss, 2007, Biol. Trace Elem. Res: 115 (1), 13-21
Yeh DD at al. J Crit Care. 2017 Dec;42:147-151. doi: 10.1016/j.jcrc.2017.07.026. Epub 2017 Jul 11
Cascella et all, StatPearls (Internet), Treausre Island, StatPerals Publishing, Jan 2020, updated July 2020
Del Giorno et all, Clin exp Nephrol22, 620-628
Morimatsu et all, 2002, Int J Artif Organs, 25(6), 512-519
Cheungpasitporn W, at al Mayo Clin Proc. 2015 Aug; 90(8):1001-10. doi:10.1016/j.mayocp. 2015.04.023. PubMed: 26250725
Mg is an important but an under-investigated cation. It plays an important role in multiple processes and as co-enzyme in a variety of processes. The kidneys are elementary in maintaining Mg concentrations. In CKD and ESRD, the ability of the kidneys to regulate Mg levels properly disappears. Low levels of Mg are associated with CVD (cardiovascular disease). It is therefore advised to measure Mg more frequently. Knowing the results of Mg, a tailor made dialysate Mg should be implemented in daily clinical practices.
Magnesium in Chronic Kidney Disease: Should We Care?, van de Wal-Visscher E.R.·Kooman J.P. · van der Sande F.M., Blood Purif 2018;45:173–178, https://doi.org/10.1159/000485212
"Frequently used drugs or renal or intestinal diseases change renal excretion or disrupt intestinal uptake. Normal serum Mg levels can be measured despite a pronounced intracellular Mg deficiency. The magnesium balance cannot therefore be reliably assessed by measuring the total magnesium. However, this would be necessary due to the toxicity of high Mg levels – all the more since the body does not have a quick buffer for increased levels due to the slow exchange with the bone. The measurement of ionized Mg levels will therefore be necessary in the future. "
Die Rolle von Magnesium im Kalzium-Phosphat-Haushalt, Zeitschrift: Der Nephrologe > Ausgabe 2/2012, Autoren: Dr. C. Küchle, U. Heemann
Measure ionized magnesium with following analyzers: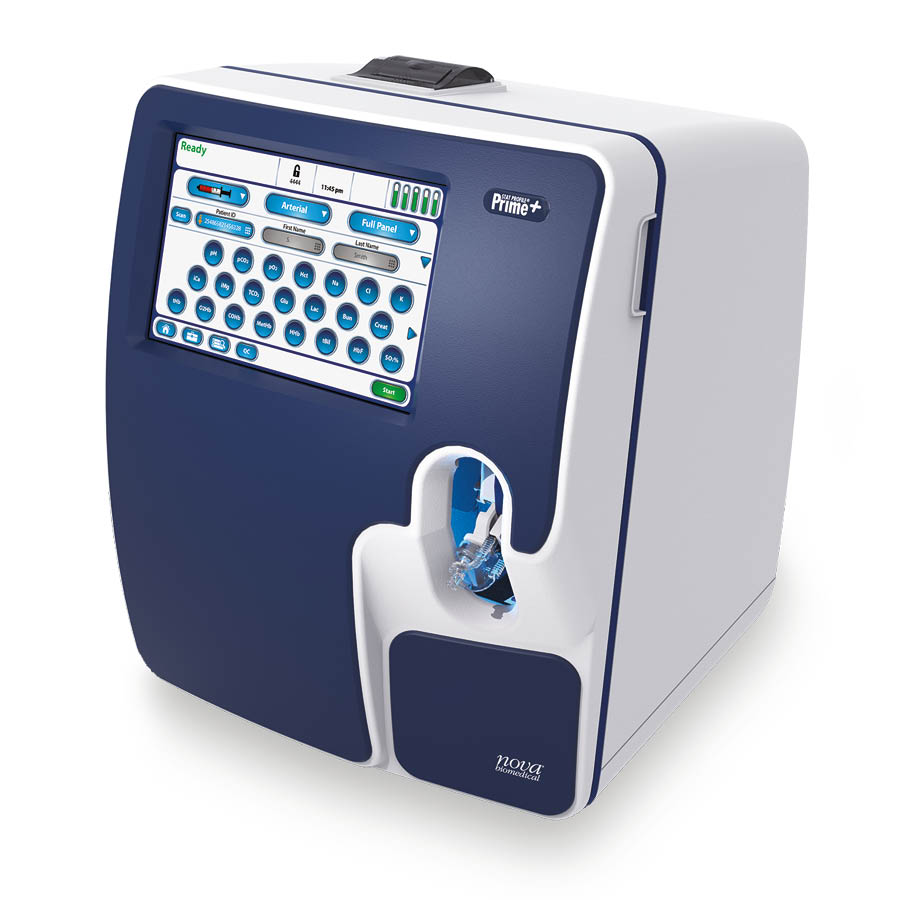 22 measured parameters
Including iMg, BUN and creatinine
Reliable and precise results
Extensive connectivity options
Automated QC system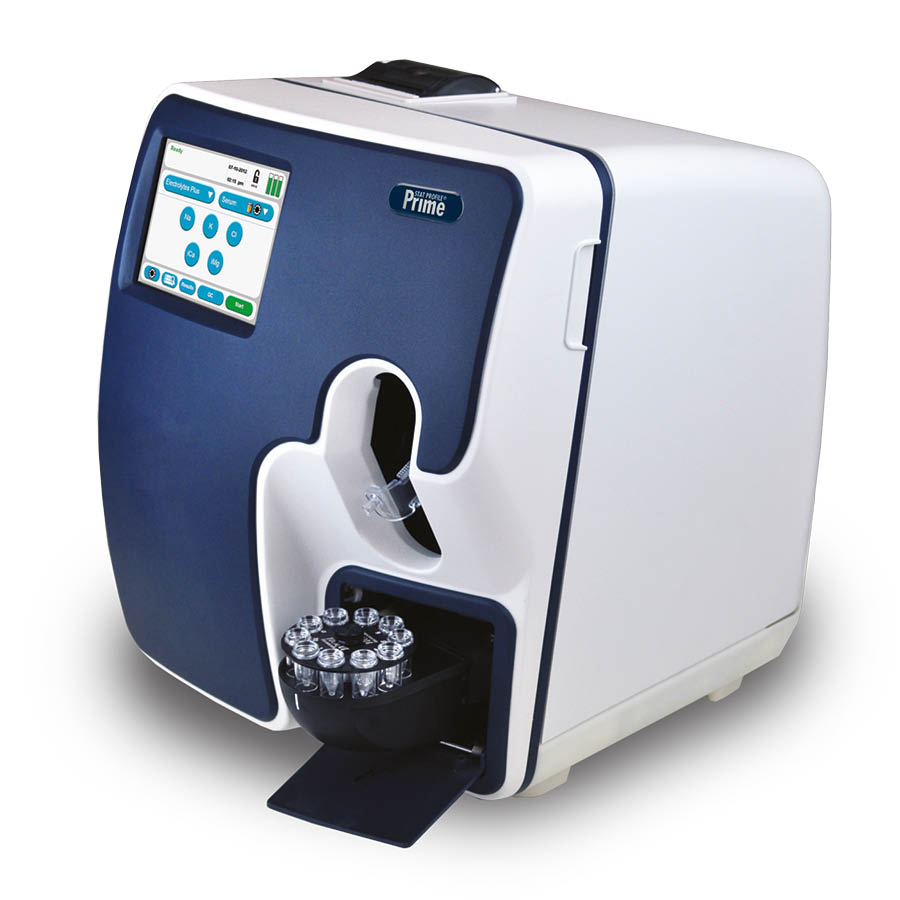 2 models available
Up to 5 measured parameters
Results in around 90 seconds
Developed for hospitals and dialysis centers
Maintenance-free sensor card technology
Extensive connectivity options
Sample tray optionally available