Stat Profile Prime® Plus
blood gas analyzer
22 emergency parameters from a sample.
Stat Profile Prime® Plus is a maintenance-free blood gas device with which you can determine 22 acute parameters in the shortest possible time. This blood gas analyzer offers you the most extensive connectivity options and was specially developed for the point-of-care in hospitals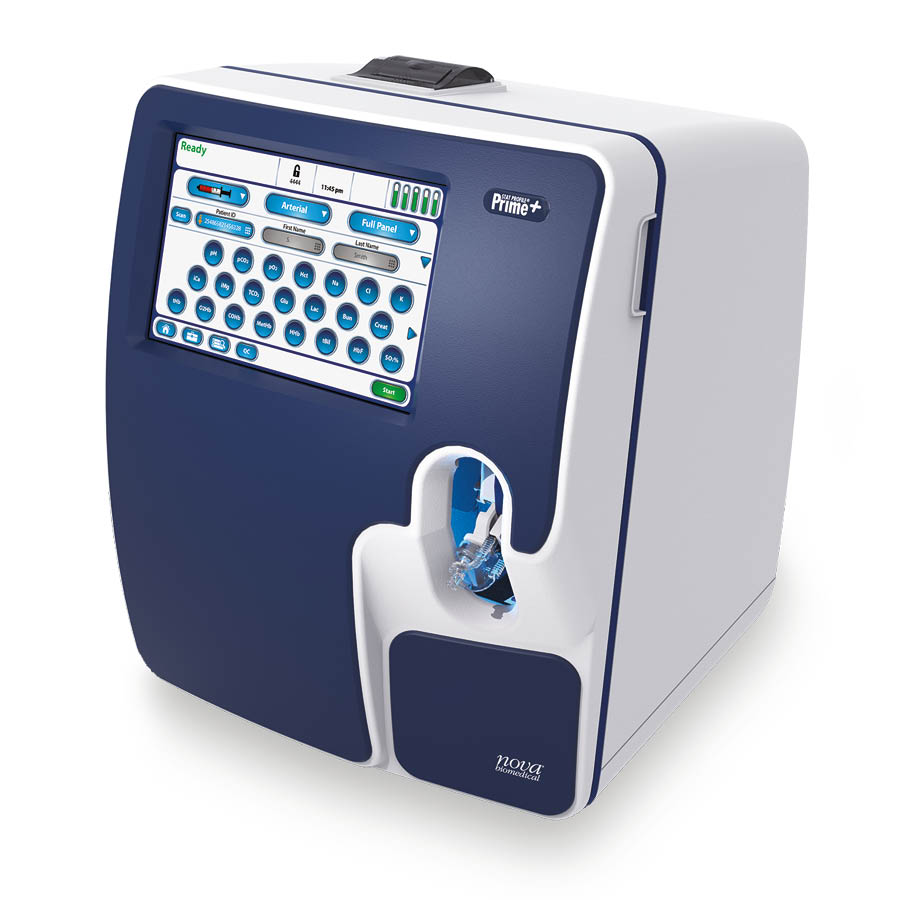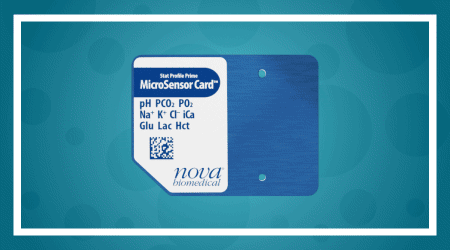 All Stat Profile Prime® Plus biosensors are miniaturized on a maintenance-free sensor card that includes all test parameters (including CO-oximetry).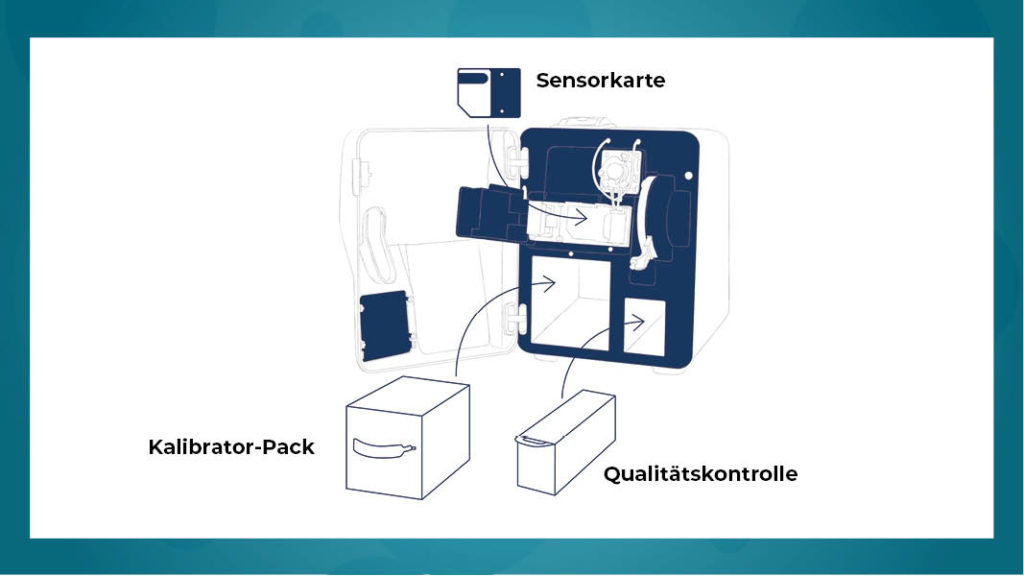 By dividing the system components into sensor cards and calibrator cassettes, the operational readiness of the Prime® Plus is significantly increased compared to blood gas analyzers with combined single-cassette systems. Sensor cards and cassettes can be replaced within seconds in just a few simple steps. Newly inserted calibrator and QC cassettes do not require any activation time and the device is immediately ready for operation again. Activation of new sensor cards takes less than an hour.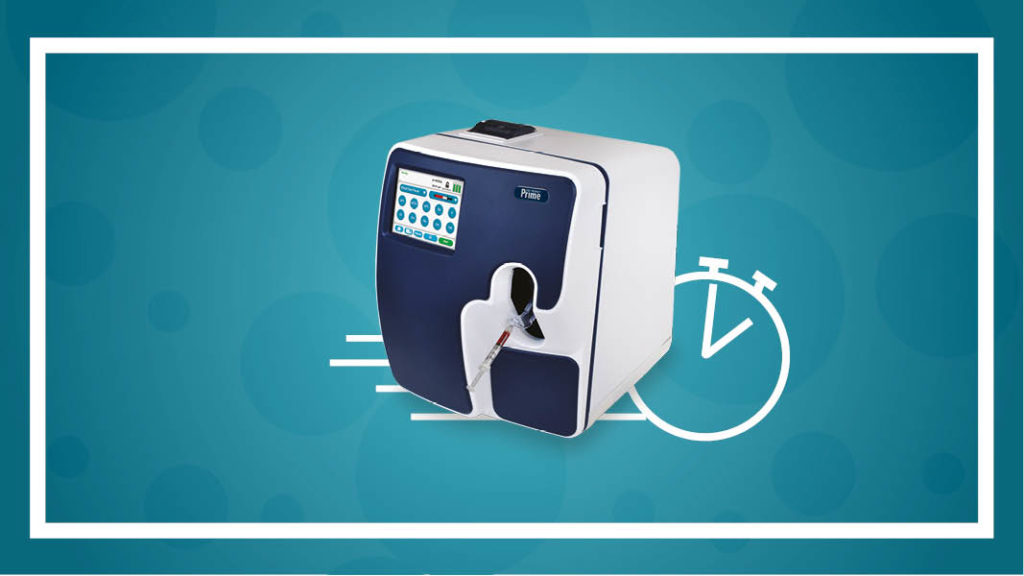 Simple, intuitive handling
The safety sample supply system prevents any direct contact with the sample material and is compatible with all commercially available collection systems. The clear menu navigation can be operated easily and intuitively via the large touchscreen. Working with the Prime® Plus therefore only requires minimal user training.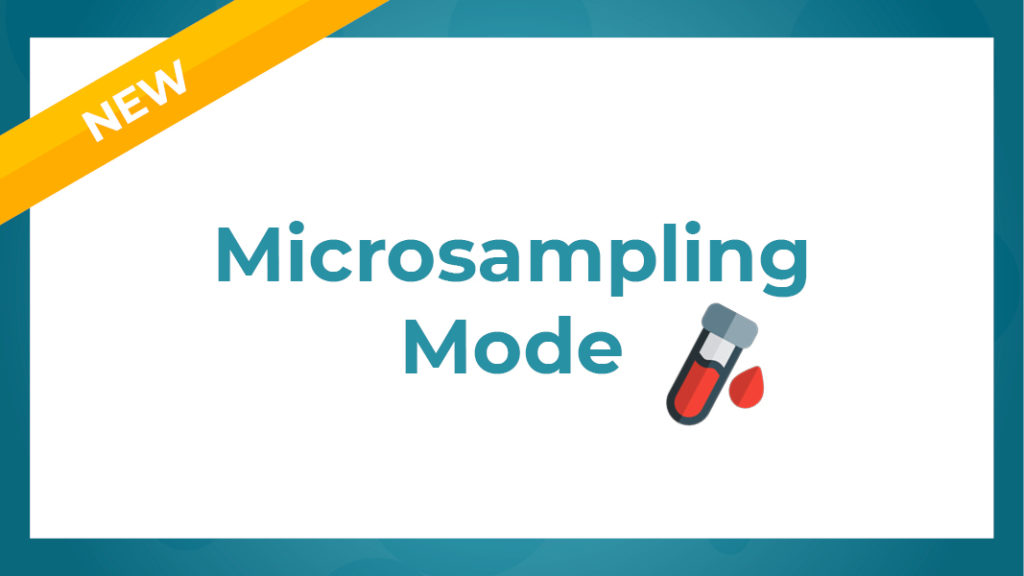 The new microsampling mode on StatProfile® Prime Plus offers you a critical care test panel of 11 parameters including: pH, PCO2, PO2, Hct, Na, K, Cl, iCa, iMg, Glu and Lac within 2 minutes from just 90 μl capillary blood.
Do you have any questions about this blood gas analyzer?
The test panel of the Stat Profile Prime® Plus includes 22 measured parameters relevant to the point of care. In addition, this blood gas device offers a large number of calculated parameters.
Stat Profile® Prime Plus Full-Panel
pH, pCO2, pO2, Hkt, Hb, SO2, Na, K, Cl, iCa, iMg, Glu, La , TCO2, O2Hb, COHb, MetHb, HHb, tBil, HbF
Stat Profile® Prime Plus Micromode-Panel [New]
pH, PCO2, PO2, Hct, Na, K, Cl, iCa, iMg, Glu, Lac
Urea (BUN), creatinine and eGFR
Disturbances of the electrolyte balance of iMg, Na, K and iCa can lead to cardiac arrhythmias, reduced contraction of the heart muscle and complete cardiac arrest. Prime® Plus is the only blood gas device that offers a comprehensive electrolyte profile with iMg.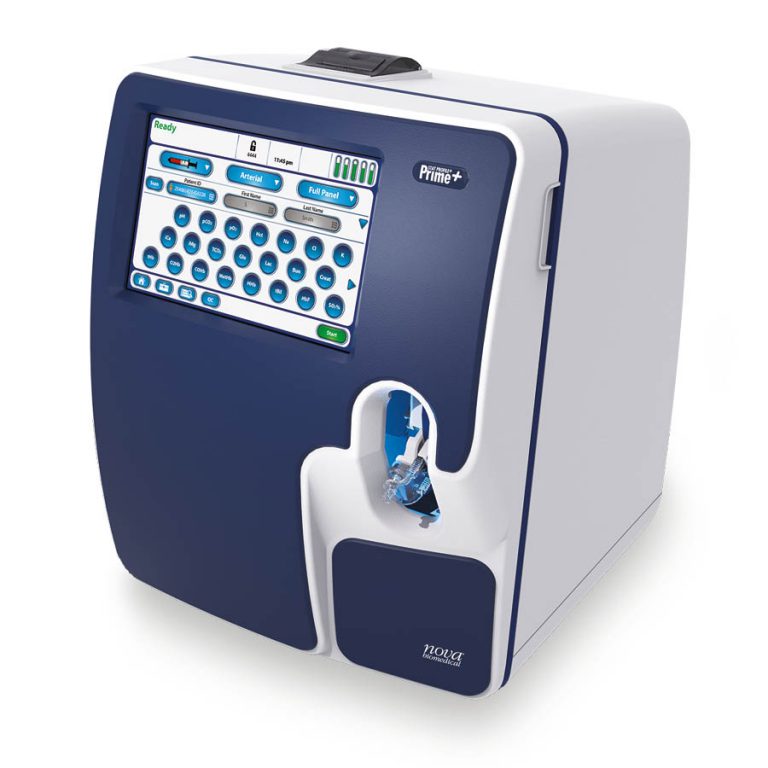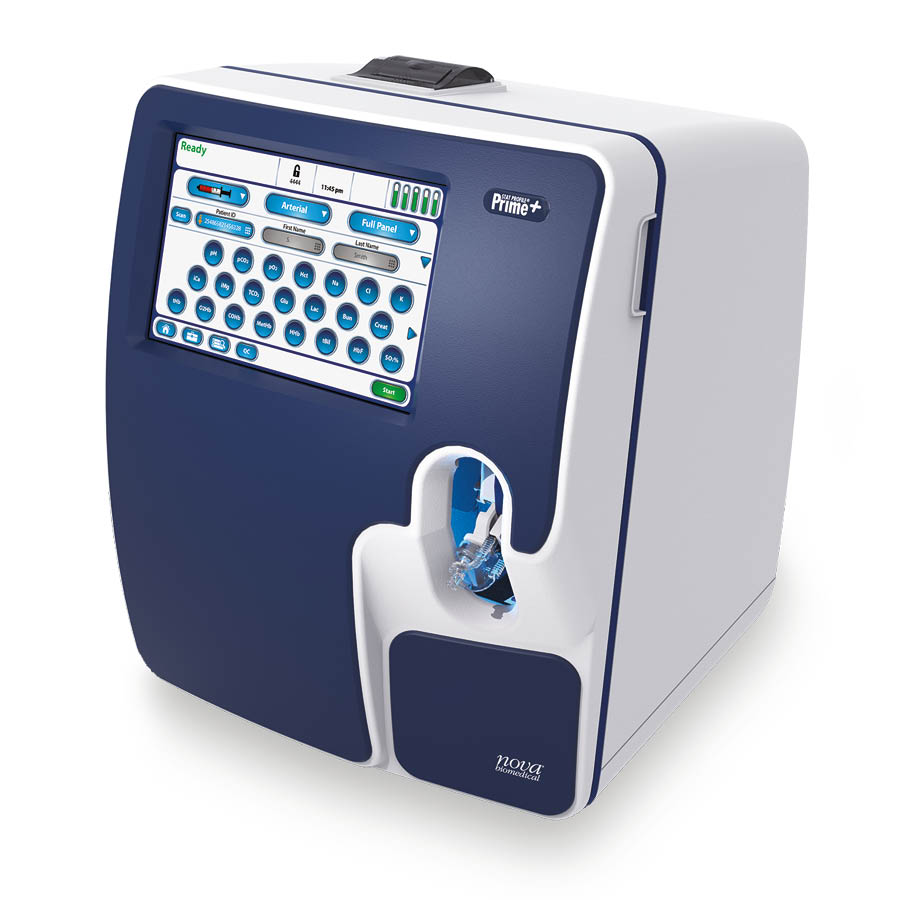 The most important specifications of the Stat Profile Prime® Plus blood gas analyzer.
Sample volume
135 µl (Full-Panel), 90 µl (Microsampling)
Analysis time
~ 60 seconds
Probenarten
Whole blood arteriall, venous, capillary
Dimensions
W 35.6 cm x D 39.1 cm x H 45.7 cm
Quality control
fully automatic (selectable internal / external)
Calibration
Fully automatic calibration
Interfaces
ASTM protocol via serial connection RS232 TCP / IP, POCT01-A2, HL7
Communication protocols
Networking via ASTM, HL7 or POCT01-A2
pH 6,50 – 8,00
pCO2 3,0 – 200 mmHg (0,4 – 26,6 kPa)
TCO2 22 – 29 mmol/l
pO2 5,0 – 765 mmHg (0,66 – 102,0 kPa)
SO2% 30 – 100%
Hkt 12 – 70%
Na+ 80 – 200 mmol/L
K+ 1 – 20 mmol/L
Cl- 50 – 200 mmol/L
Ca++ 0,1 – 2,7 mmol/L (0,4 – 10,8 mg/dL)
Mg++ 0,1 – 1,5 mmol/L
Glu 0,8 – 28 mmol/L (15 – 500 mg/dL)
Lak 0,3 – 20 mmol/L
Urea (BUN) 0,5 – 17,2 mmol/L (1,07 – 35,71 mmol/L)
Kreatinin 10 – 660 μmol/L (0,2 – 12 mg/dL)
HHb 0,4 – 40%
O2Hb 1,8 – 100%
MetHb 0,3 – 60%
COHb 0,3 – 60%
tBil 0,5 – 35,1 mg/dL
HbF 0 – 92%
tHb 5 – 25 g/dL
sHb Alert > 1,5%
Any questions about this blood gas analyzer?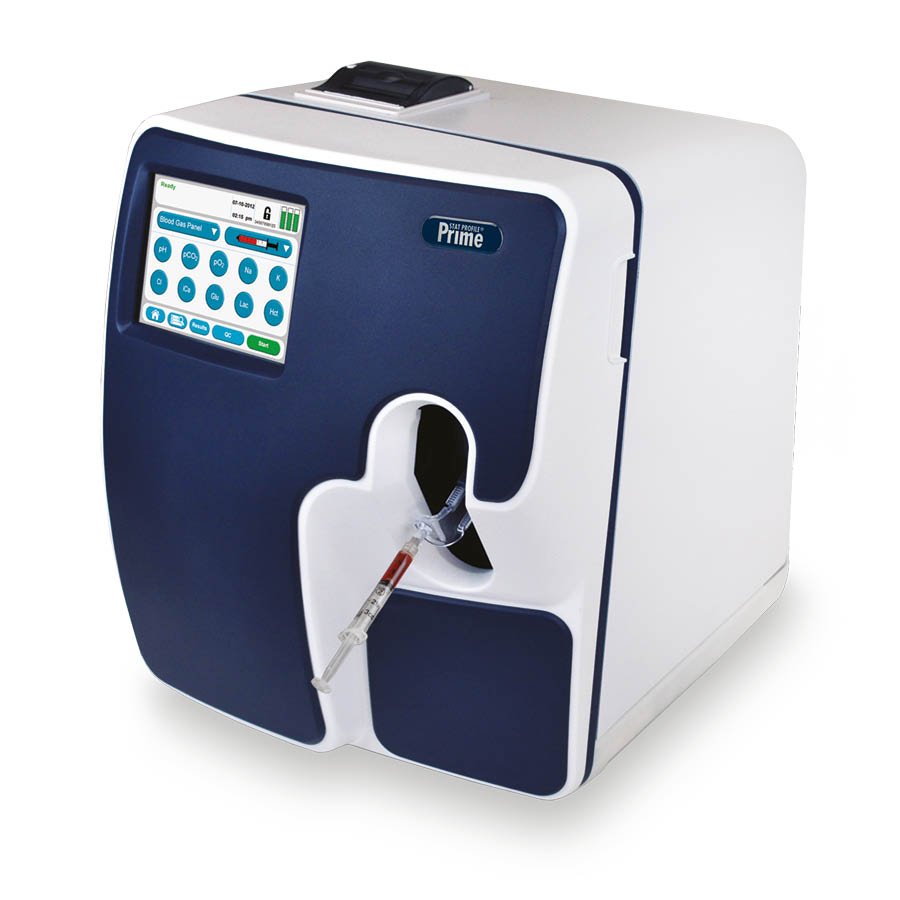 Stat Profile Prime® blood gas analyzer provides up to 10 measured emergency parameters for the point of care.
More than 50% of the admitted intensive care patients develop acute kidney failure (ANV) of varying severity. Stat Profile Prime® Plus is the only blood gas analyzer that can optionally be used to determine urea (BUN), creatinine and eGFR in whole blood for rapid assessment of kidney function.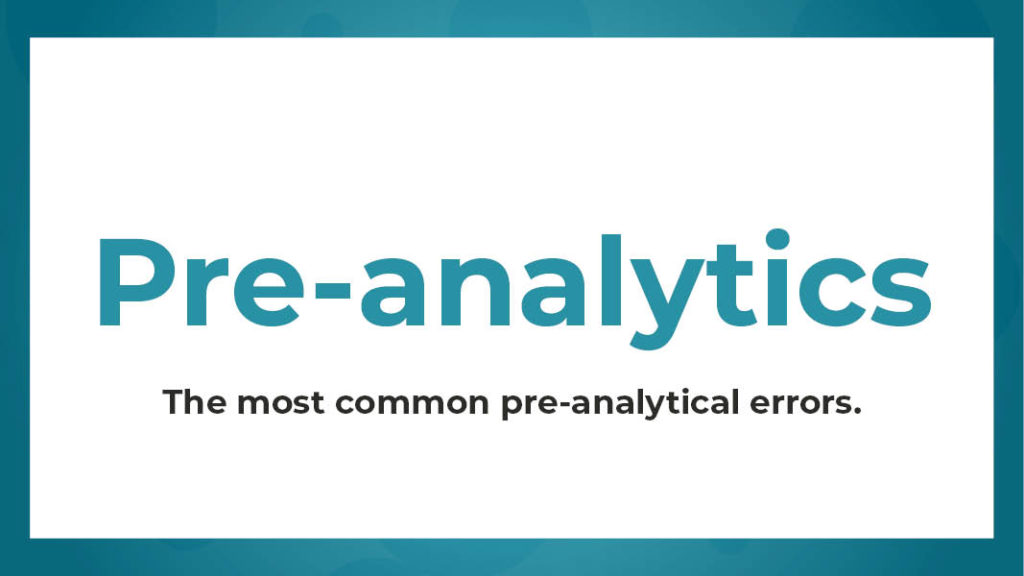 Up to 75% of all problems that lead to incorrect measurement results can be traced back to inadequate preanalytics. Nevertheless, in practice, very often too little attention is paid to pre-analytical errors. A pre-analytical error can cause an incorrect result for one parameter while not affecting other parameters.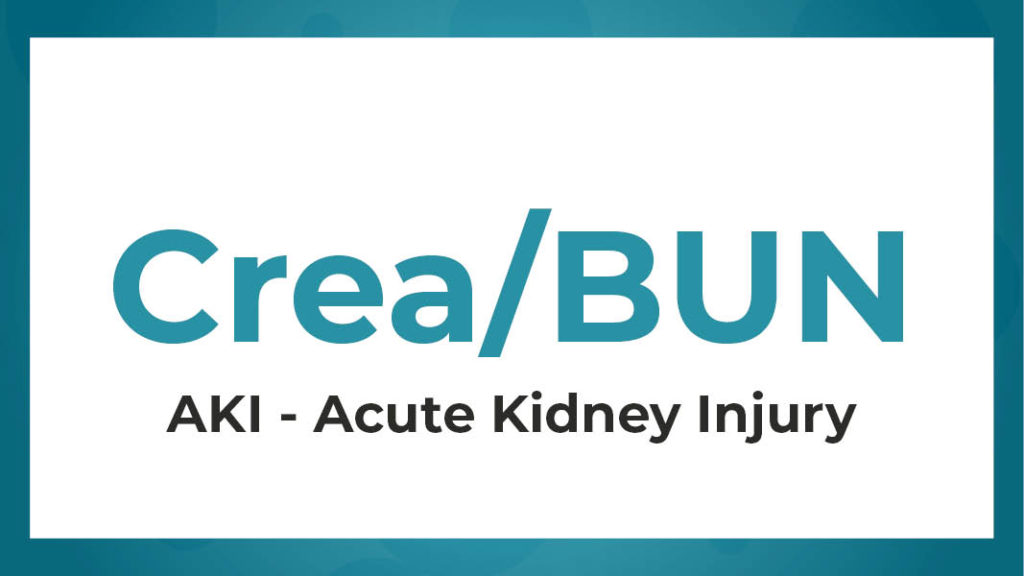 By combining these two tests, doctors can reliably assess the kidney function of their patients. When diagnosing acute kidney injury, it is important to measure both BUN and creatinine. For ICU patients, accurate and rapid BUN and creatinine tests are key to diagnosing acute kidney failure (AKI).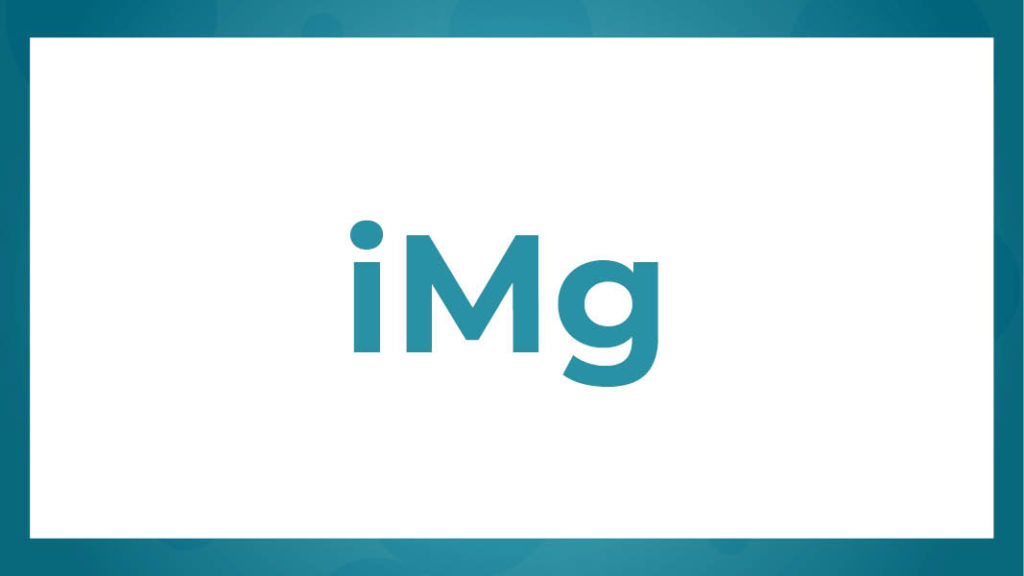 A critical test for ICU patients and patients with acute lung failure. Magnesium in its ionized form is essential to life and in every cell type ...