BioProfile® FLEX2 multitest cell-culture analyzer
Automated analyzer with maintenance-free chemical sensors optimized for quick and reliable cell culture monitoring.
The combination of the smallest possible sample volume, fast analysis time and freedom from maintenance makes BioProfile® FLEX2 the first choice for analyzes in mini / microreactor systems. In addition, it has a modular structure and can therefore be easily adapted to your needs. In addition, this cell culture analyzer has a modular structure so that you can always adapt BioProfile® FLEX2 to your needs.
A complete multi test menu includes:
Glucose, lactate, glutamine, glutamate, ammonium, sodium, potassium, ionized calcium, pH, pCO2, pO2, osmolality, total cell count, live cell count, cell viability and cell diameter.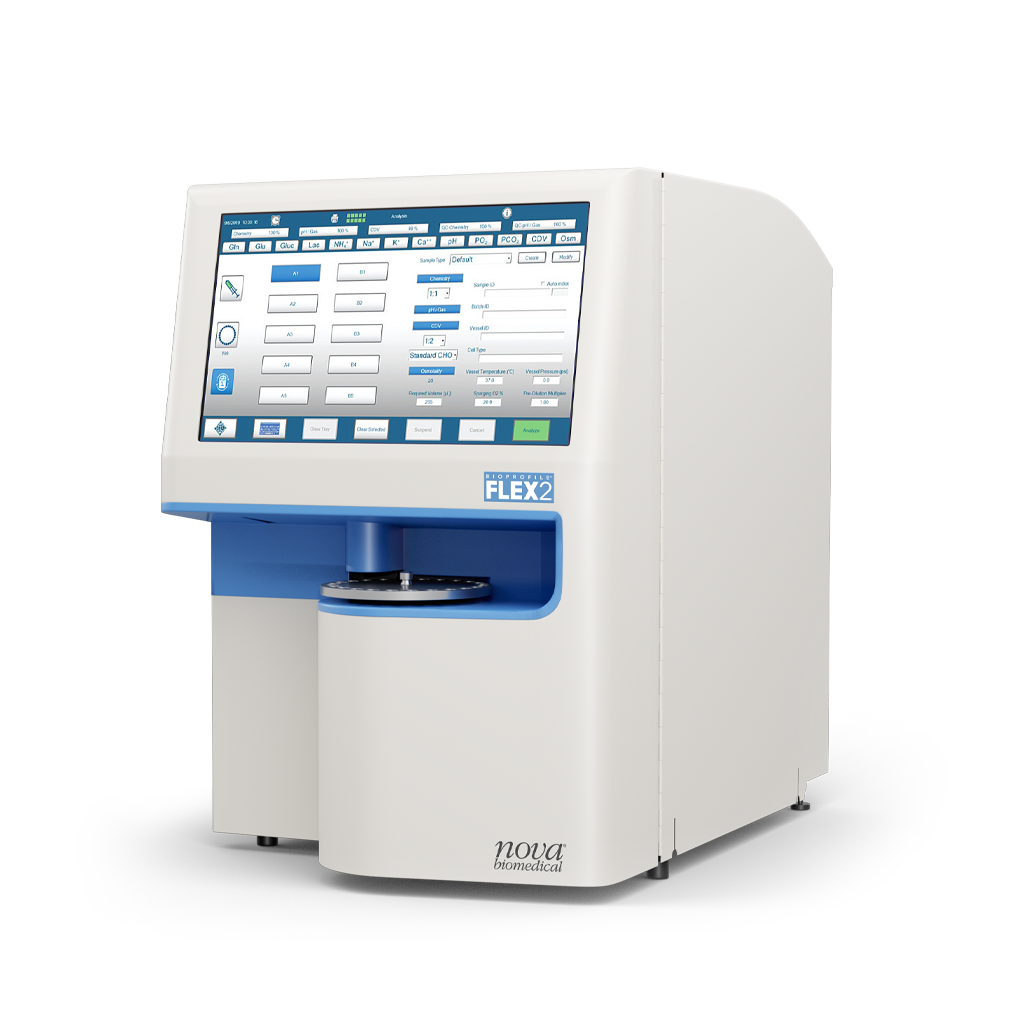 Available modules and extensions.
pH, PCO2 , PO2
(Microsensor card)
Glucose, lactate, glutamine, glutamate, NH4+, Na+, K+, Ca++
Optional: Cell count and viability module
Total cell number, live cell number, cell diameter
(Digital imaging)
Optional: Online sampling
Numerous scale-independent online sampling connections available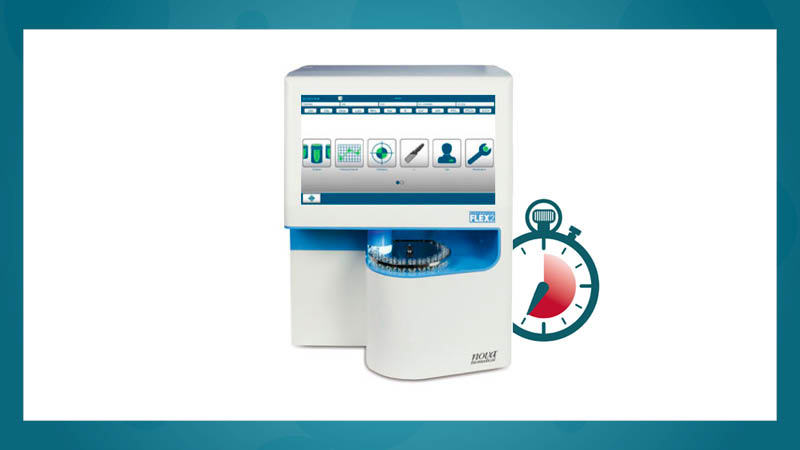 Small sample volume with fast analysis time.
The complete test profile with all 16 parameters is processed in 4 minutes and only requires 265 µL sample. Individual test profiles (e.g. pH, gases / chemistry) only require 120 µL sample with less than 2 minutes of analysis time. Compared to the previous model, the FLEX2 has a max. required sample volume reduced by 75% and at the same time the analysis time shortened by more than 2 minutes.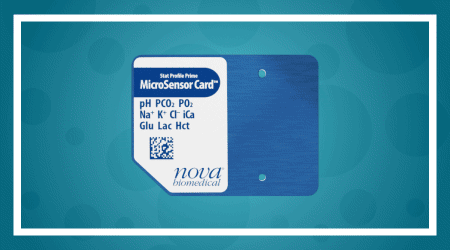 Maintenance-free sensor card technology.
By using Nova Biomedicals® maintenance-free sensor card technology, there is no need for any electrode maintenance. All biosensors are located on sensor cards in credit card format, which can be replaced in a few seconds.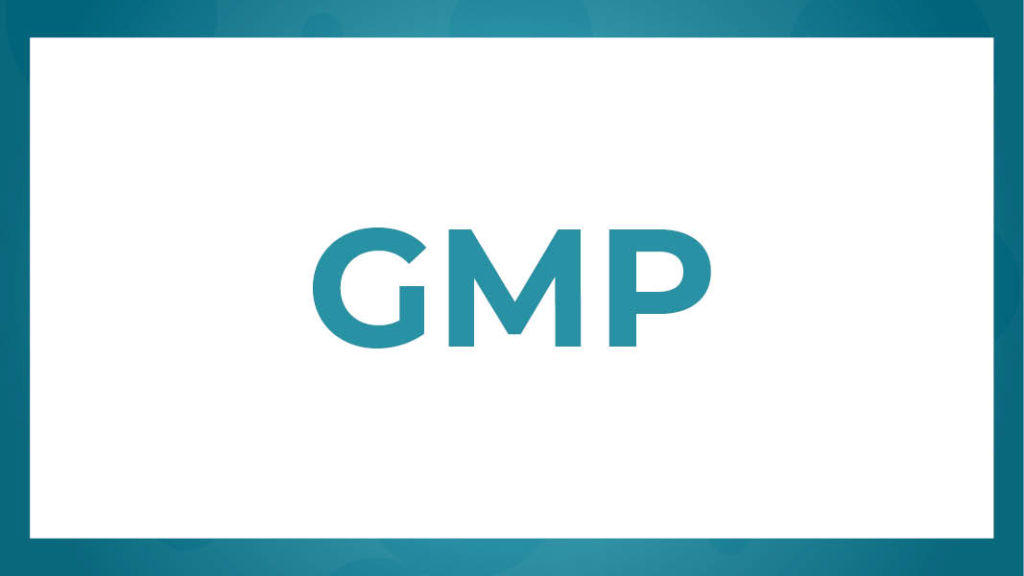 The user-friendly software is fully compliant with 21 CFR Part 11. The maintenance of conformity is permanently guaranteed by the manufacturer through the use of the latest technology and ongoing updates. This cell culture analyzer is the ideal solution for use in the GMP area.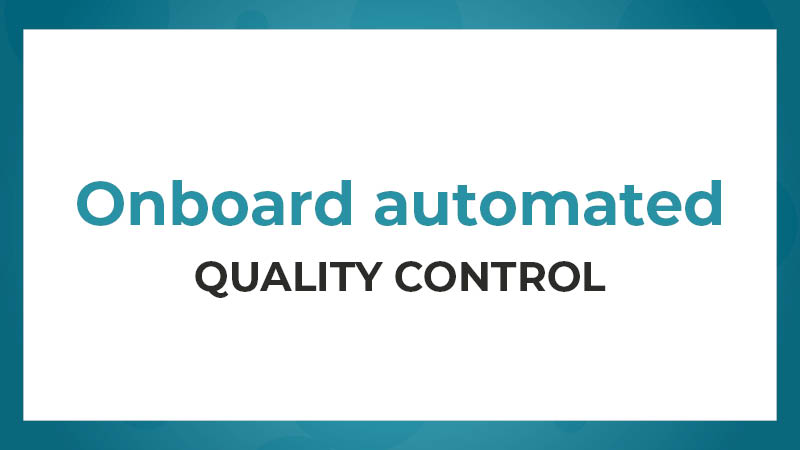 Automated onboard quality controls.
The FLEX2's automated onboard quality control system saves hours of valuable labor compared to manual analysis of multiple levels of control ampoules. The liquid quality controls in the FLEX2 are in closed, chip-coded cassettes that can be used for up to 30 days and automatically analyzed in a time-controlled manner.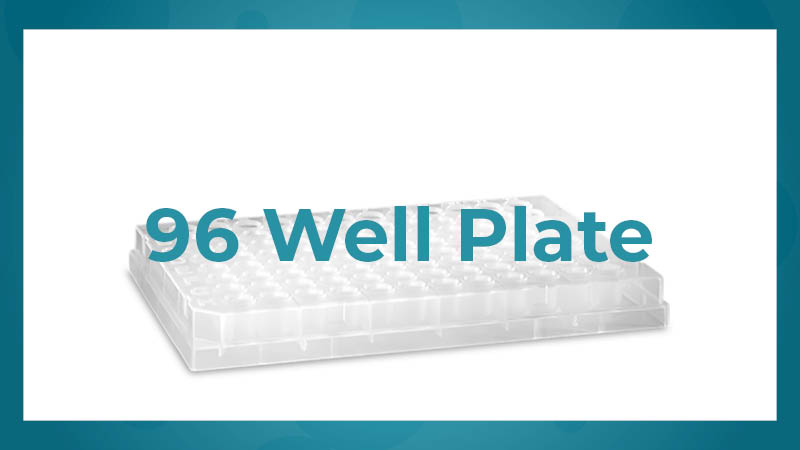 Analyzes from 96-well plates.
In addition to manual feeding from syringes and the integrated load-and-go sample carousel with 24 positions, BioProfile® FLEX2 can also process samples from 96-well plates. Test profile configurations for 96-well plates that are required more than once can easily be saved and used as often as required.
Do you still have questions about this cell culture analyzer?
System integration with BioProfile® FLEX2.
Automation is one of the most effective measures to optimize bioprocess technologies today. Automated process monitoring saves a considerable number of working hours, while at the same time many sources of error are eliminated, such as Inadequate sample preparation, mix-up of samples or the use of expired reagents and consumables. The measurement results from sensors for pH and metabolites integrated in bioreactors are still not qualitatively comparable with those of the most modern analysis devices such as the FLEX2, which were specially developed for cell culture analyzes. The same applies to the manual determination of cell count and cell viability, which is usually carried out by different laboratory employees and is therefore always influenced by their individual perception and interpretation.
Thanks to its versatile compatibility options, the scalable automation options of the FLEX2 range from mini and microreactor systems (such as Sartorius ambr 15/250) to production fermenters.
The FLEX2 enables the automated determination of all key parameters including cell count, cell viability and osmolality from the smallest amount of samples drawn directly from the reactors. The analysis only takes a few minutes and, in contrast to analysis devices from other manufacturers, the FLEX2 can still be used for manual individual analyzes as well as for batch analyzes from the sample plate, even with online integration.
All measurement results of the FLEX2 can be continuously processed in real time via the direct data interface to the Sartorius ambr systems and via the OPC interface in other systems and used as a process trigger for the control loop.
Fully automated bioprocess monitoring eliminates practically all deviations that can result from manual work steps. This makes process harmonization much easier for companies with multiple locations.
We would be happy to advise you on individual automation solutions that exactly meet your requirements!
Do you have any questions about our cell culture analyzers?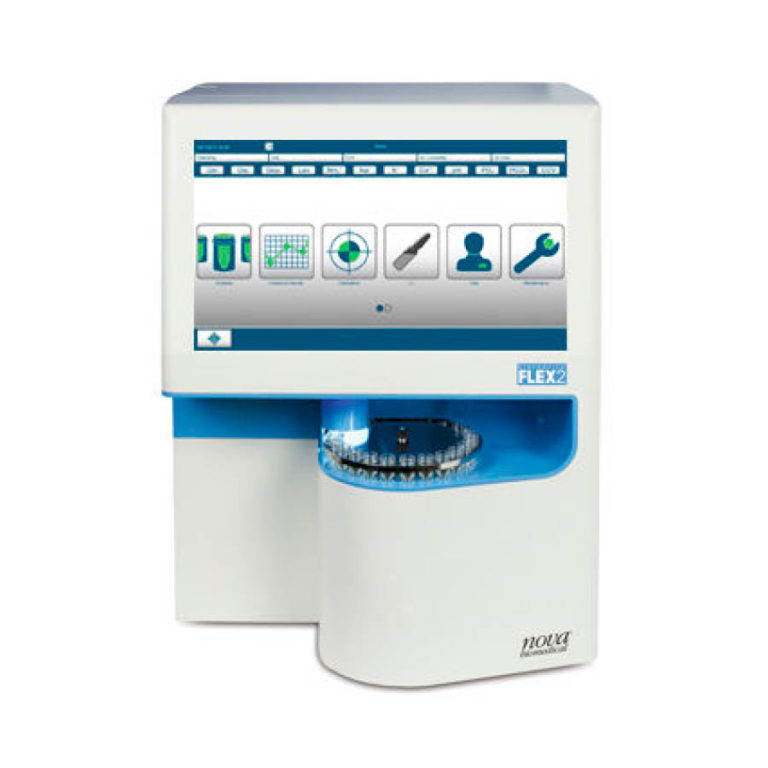 The most important specifications of the BioProfile® FLEX2 cell culture analyzer.
Sample volume
135 µl – 265 µl
Analysis time
120 to 270 seconds
Dimensions
W 43 cm x D 64 cm x H 61 cm
Quality control
fully automatic (selectable internal / external)
calibration
Fully automatic calibration
conformity
OPC Compliant, PAT Compatible, 21 CFR Part 11 Compliant
Assay                    Measurement Range     Resolution         Method
Glucose               0.10 – 60.0 g/L*                 0.05 g/L               Biosensor
Lactate                 0.10 – 24.0 g/L*                 0.05 g/L               Biosensor
Glutamine         0.10 – 24.0 mmol/L*        0.05 mmol/L      Biosensor
Glutamate         0.10 – 24.0 mmol/L*        0.05 mmol/L      Biosensor
Ammonium       0.2 – 100.0 mmol/L             0.01 mmol/L      Direct ISE
pH                         5.000 – 8.000                       0.001                     Direct ISE
PCO2                    3.0 – 300.0 mmHg             0.1 mmHg           Direct ISE
PO2                       3.0 – 500.0 mmHg             0.1 mmHg           Clarke Electrode
Sodium                 40 – 1200 mmol/L              0.1 mmol/L         Direct ISE
Potassium          1.0 – 400.0 mmol/L           0.01 mmol/L      Direct ISE
Calcium               0.10 – 40.0 mmol/L           0.01 mmol/L      Direct ISE
Osmolality         0 – 2000 mOsm/kg           1 mOsm/kg        Freezing Point
Cell Diameter   4 – 70 μm                              N/A                       Digital Imaging
Cell Density     100,000 – 160,000,000 cells/mL N/A           Digital Imaging
%Viability          0 – 100%                                N/A                       Digital Imaging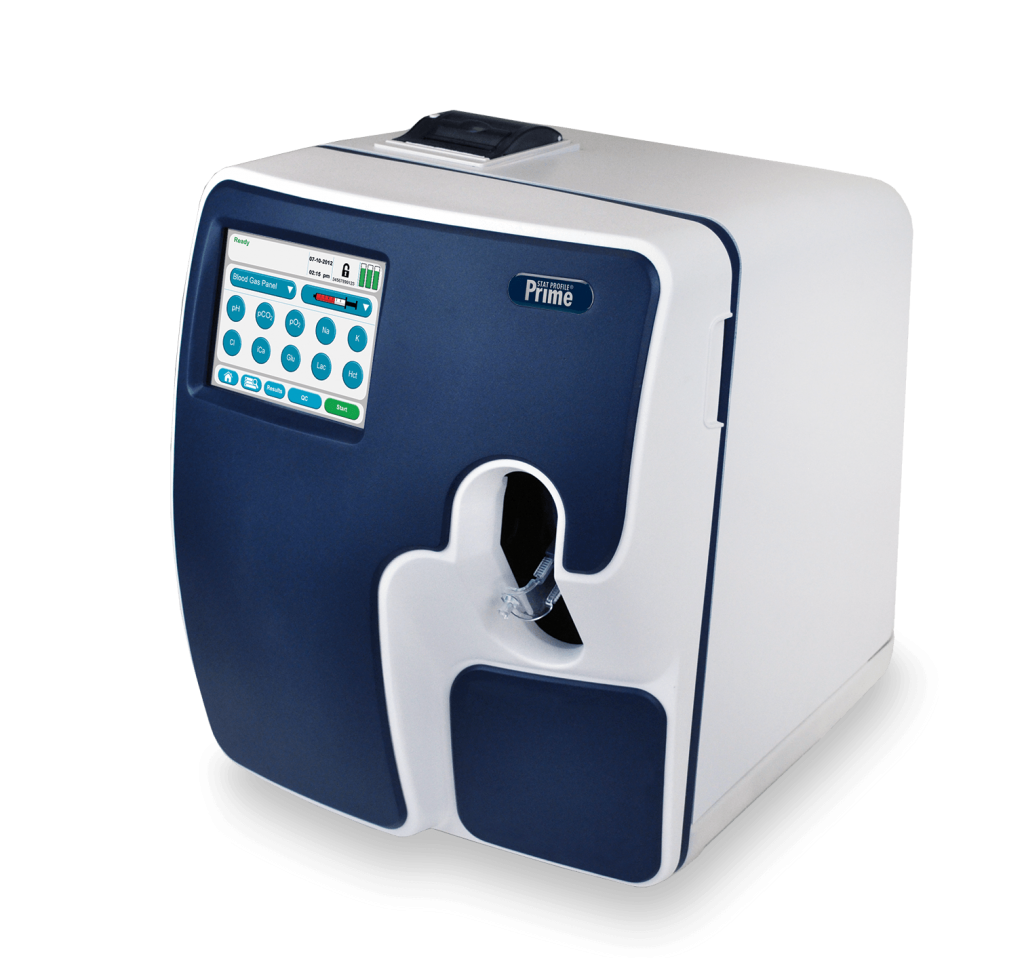 Compact cell culture analyzer for biotechnology and pharmacy with maintenance-free sensor card technology.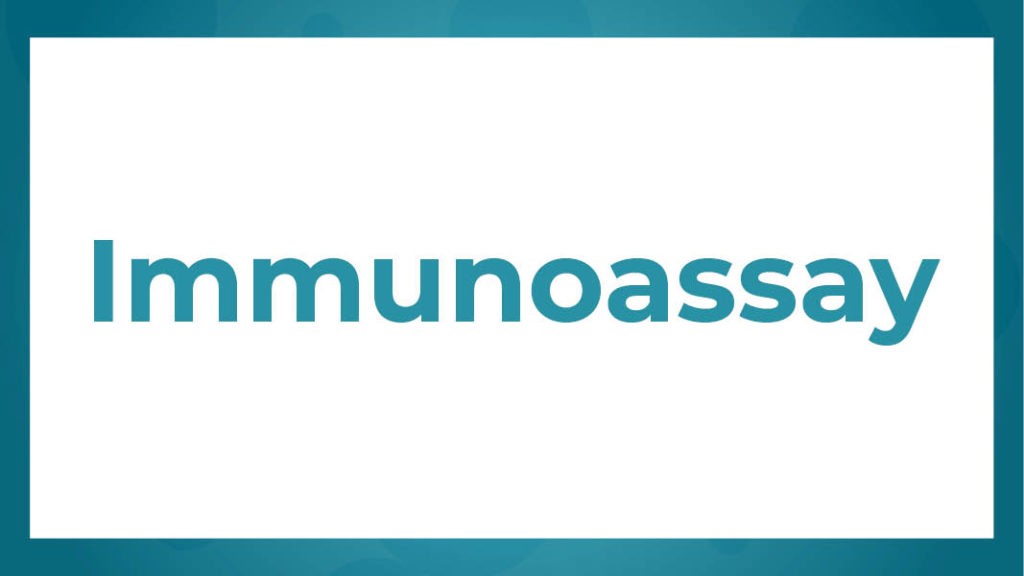 An immounassay is a bioanalytical method that uses the binding specificity of an antigen-antibody reaction to measure the presence or concentration of an analyte in a biological sample. Immunoassays are used in clinical laboratories, for drug detection or monitoring, and for food testing, among other things.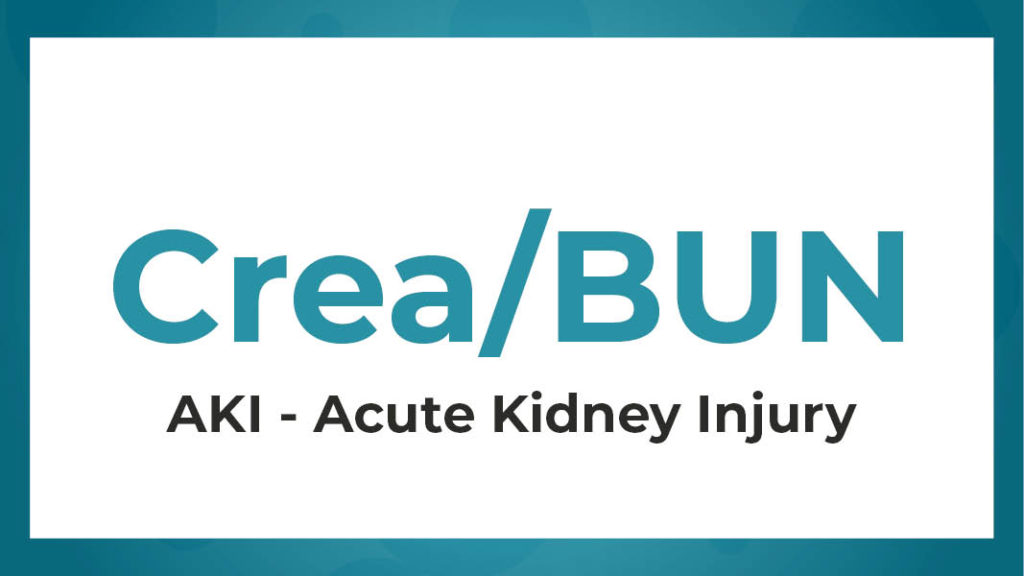 By combining these two tests, doctors can reliably assess the kidney function of their patients. When diagnosing acute kidney injury, it is important to measure both BUN and creatinine. For ICU patients, accurate and rapid BUN and creatinine tests are key to diagnosing acute kidney failure (AKI).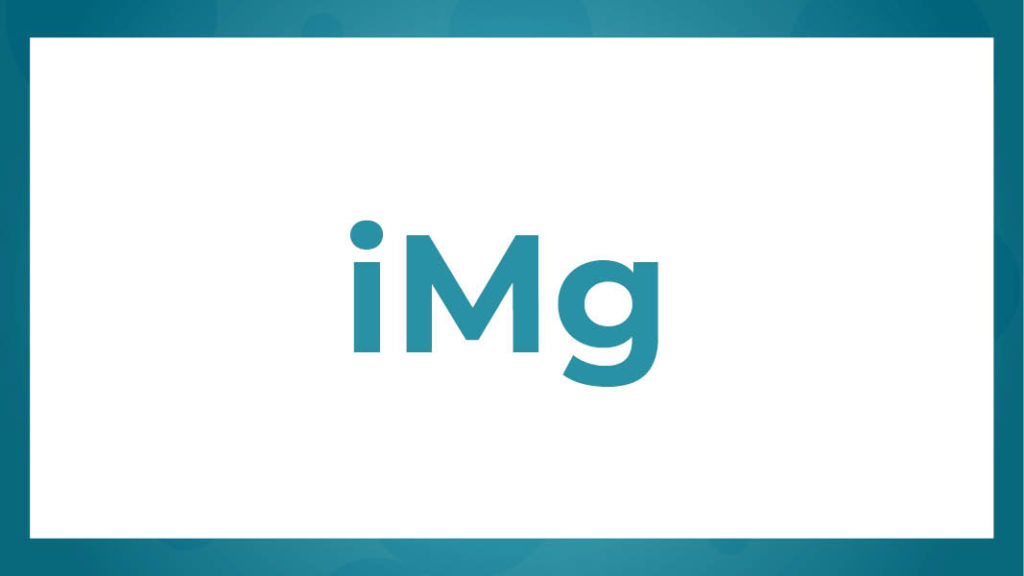 A critical test for ICU patients and patients with acute lung failure. Magnesium in its ionized form is essential to life and in every cell type ...