Stat Profile Prime®
blood gas analyzer
An analyzer designed for your needs.
Stat Profile Prime® is a maintenance-free blood gas analyzer with which you can measure up to 10 acute parameters in the shortest possible time. This BGA device offers you the most extensive connectivity options and was specially developed for the point-of-care. Thanks to its various configurations, Stat Profile Prime® can be perfectly adapted to your needs.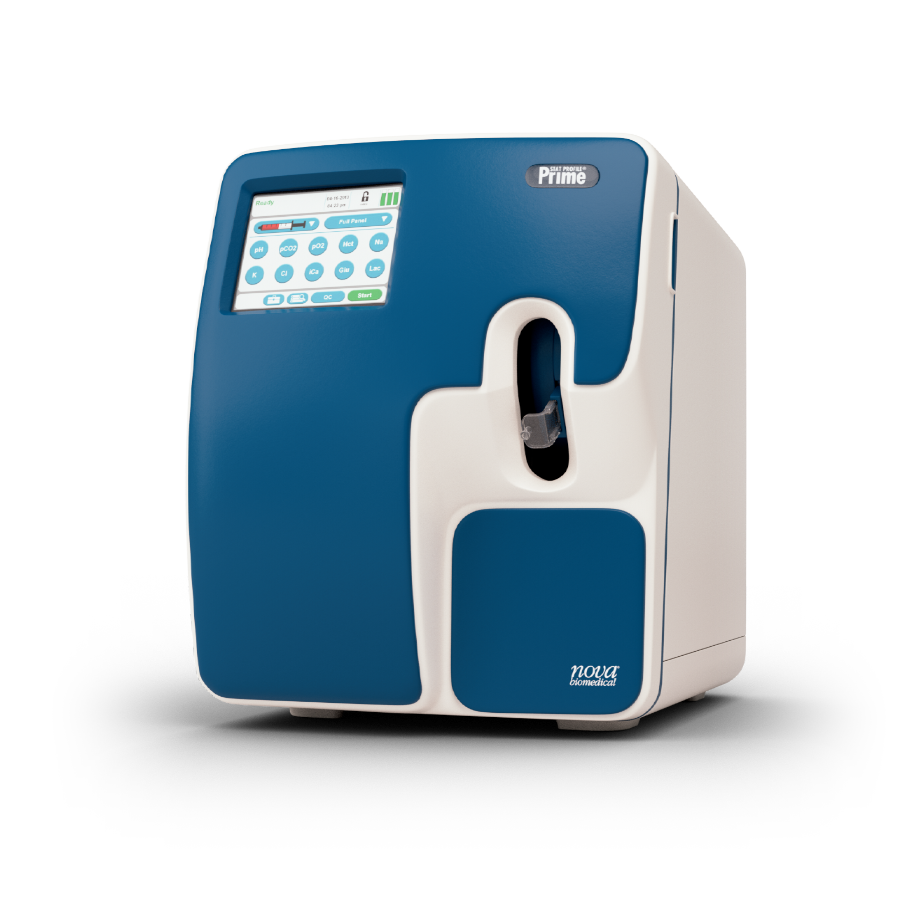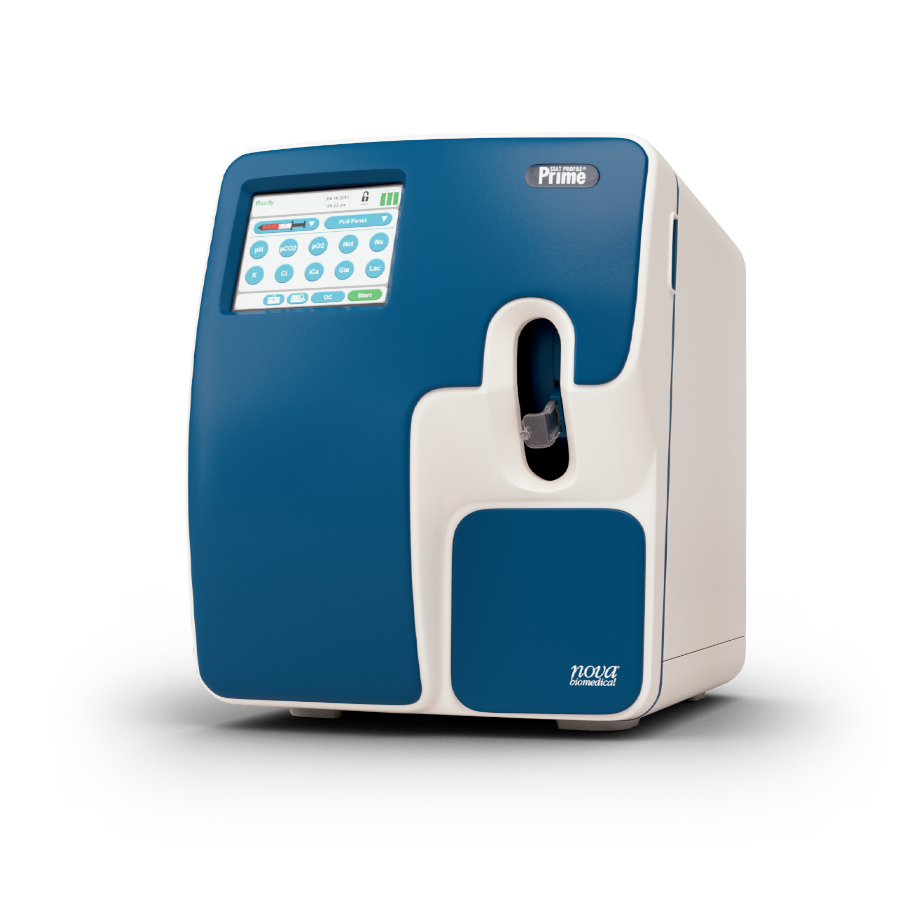 Available configurations.
pH, pCO2, pO2, Hkt, Na+, K+, Cl-, Ca++, Glu, Lak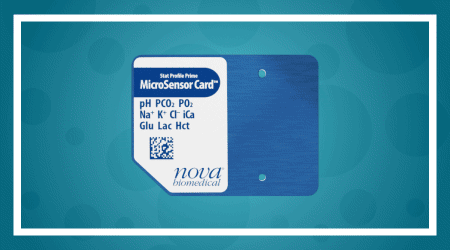 Latest microsensor technology.
The sensor cards can be quickly exchanged, warmed up and calibrated. Other cassette systems take more than an hour to calibrate and may also be unavailable due to drift, frequent recalibration, and reduced throughput.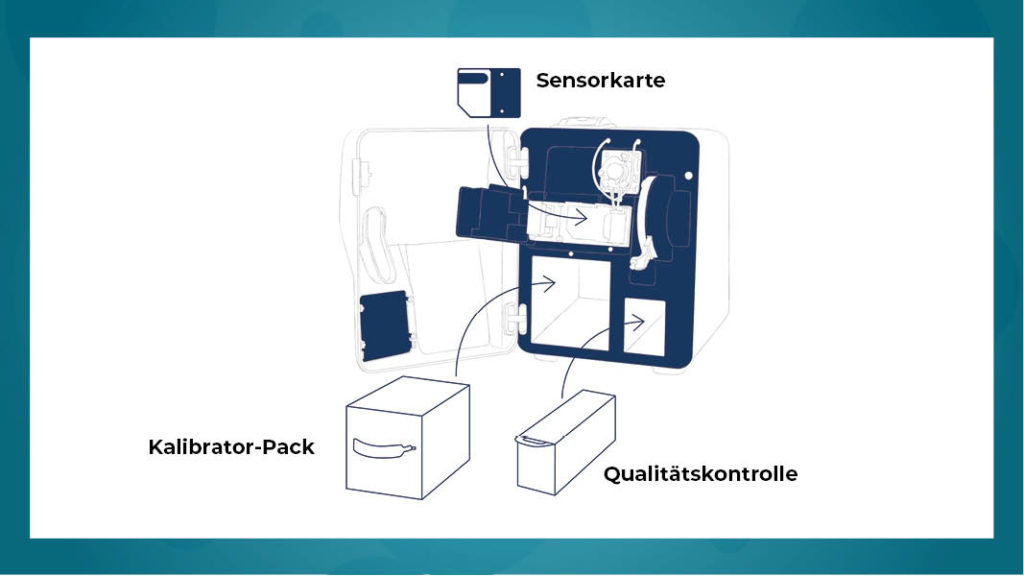 Maintenance-free device concept.
All cassettes are delivered ready for use and can be easily replaced in seconds. The cassette's RFID technology automatically records the installation time, date, batch number, test parameters and service life. This significantly extends the operational readiness of the analyzers if only one calibrator pack has to be replaced: In this case, no warm-up time is required – in contrast to the 2-4 hour waiting time for combined cassette systems.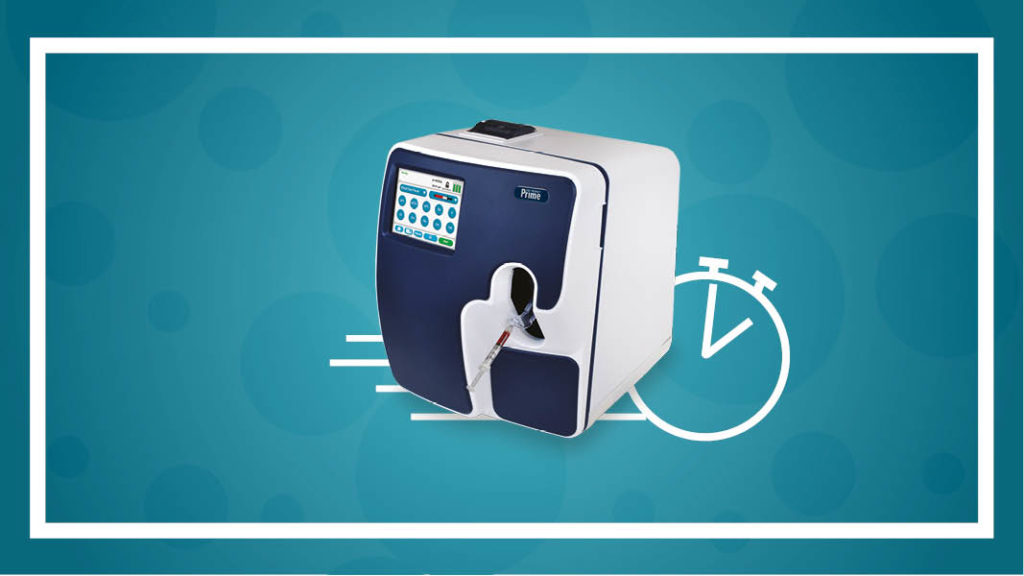 Intuitive and safe handling.
The safety sample supply system prevents any direct contact with the sample material and is compatible with all commercially available collection systems. The clear menu navigation can be operated easily and intuitively via the touchscreen.
Three simple steps start a full profile
Press "Start"
Enter or scan in the patient ID
Press "Priming"
The optionally integrated barcode scanner of the Prime allows the patient ID to be entered quickly and without errors.
Do you have questions about this blood gas analyzer?
Depending on your application scenario, the blood gas devices of the Stat Profile Prime® series offer the right parameter panel. Whether pulmonology or intensive care medicine, this blood gas analyzer was tailored to your needs.
Stat Profile Prime® CCS Comp
pH, pCO2, pO2, Hkt, Na+, K+, Cl-, Ca++, Glu, Lak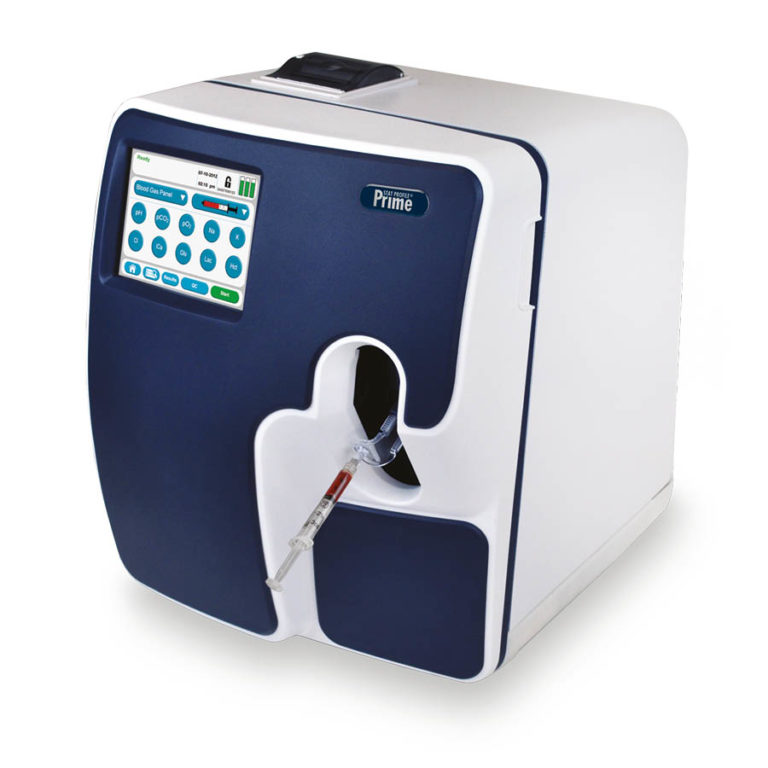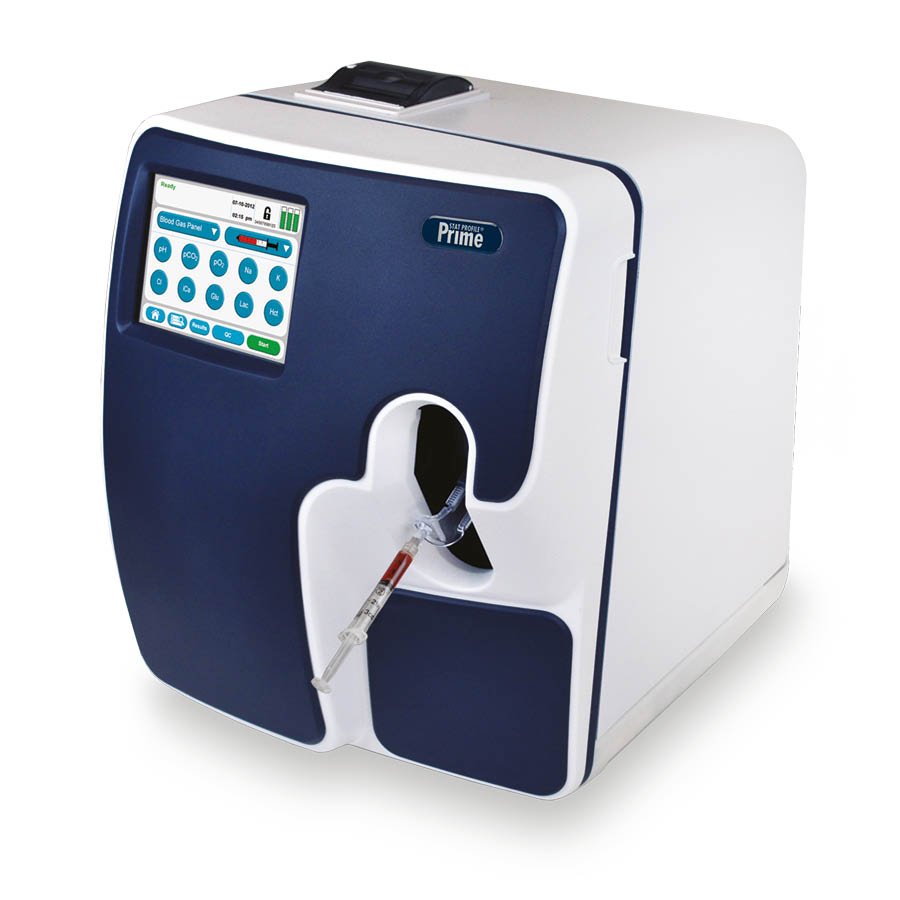 The most important specifications of the Stat Profile Prime® blood gas analyzer.
Sample volume
50µl (ABG), 100 µl (CCS Comp)
Analysis time
approx. 60 seconds
Sample types
Whole blood arterial, venous, capillary
Dimensions
W 30,5 cm x D 36,2 cm x H 39,1 cm
Quality control
fully automatic (selectable internal / external)
Calibration
Fully automatic calibration
Interfaces
ASTM protocol via serial connection RS232 TCP / IP, POCT01-A2, HL7
Communication protocols
Networking via ASTM, HL7 or POCT01-A2
Na+ 80 – 200 mmol/l
K+ 1 – 20 mmol/l
Cl- 50 – 200 mmol/l
Ca++ 0,2 – 2,7 mmol/l
Lak 0,4 – 20 mmol/l
Glu 15 – 500 mg/dl
Hkt 12 – 70%
pH 6,50 – 8,00
pCO2 3,0 – 200 mmHg (0,4 – 26,6 kPa)
pO2 5,0 – 765 mmHg (0,66 – 102,0 kPa)
Do you have any more wuestions about this blood gas analyzer?
More blood gas analyzer and Point-of-Care systems.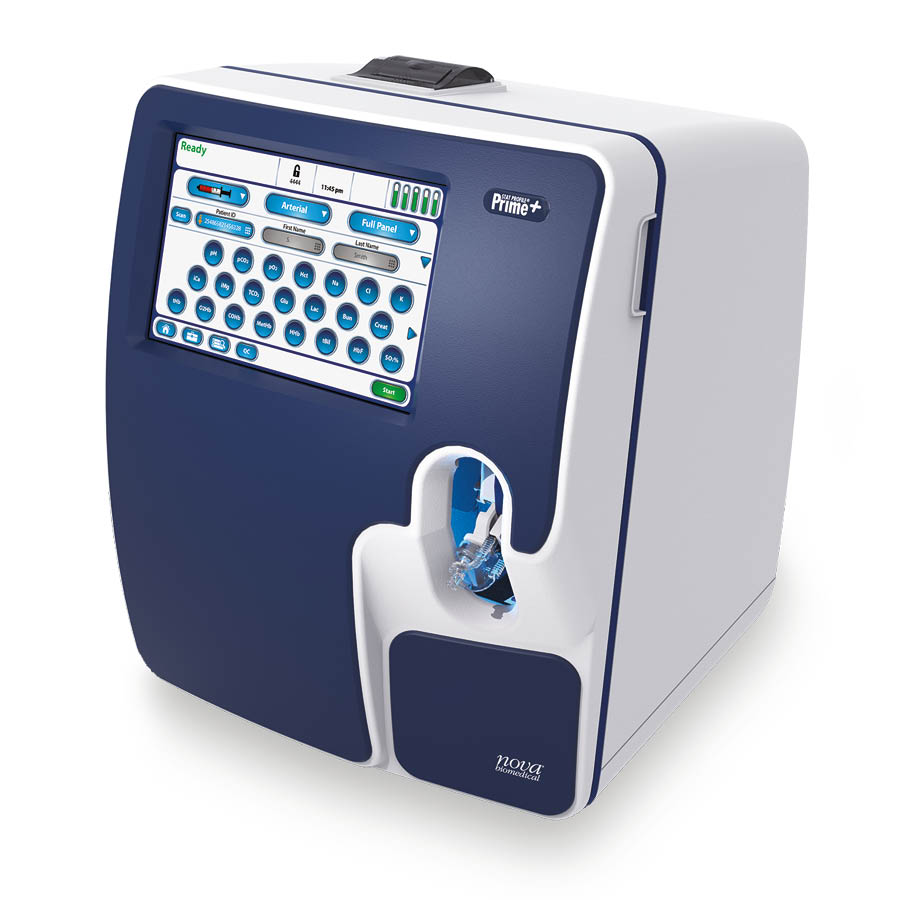 22 measured parameters
Including iMg, BUN and creatinine
Reliable and precise results
Extensive connectivity options
Automated QC system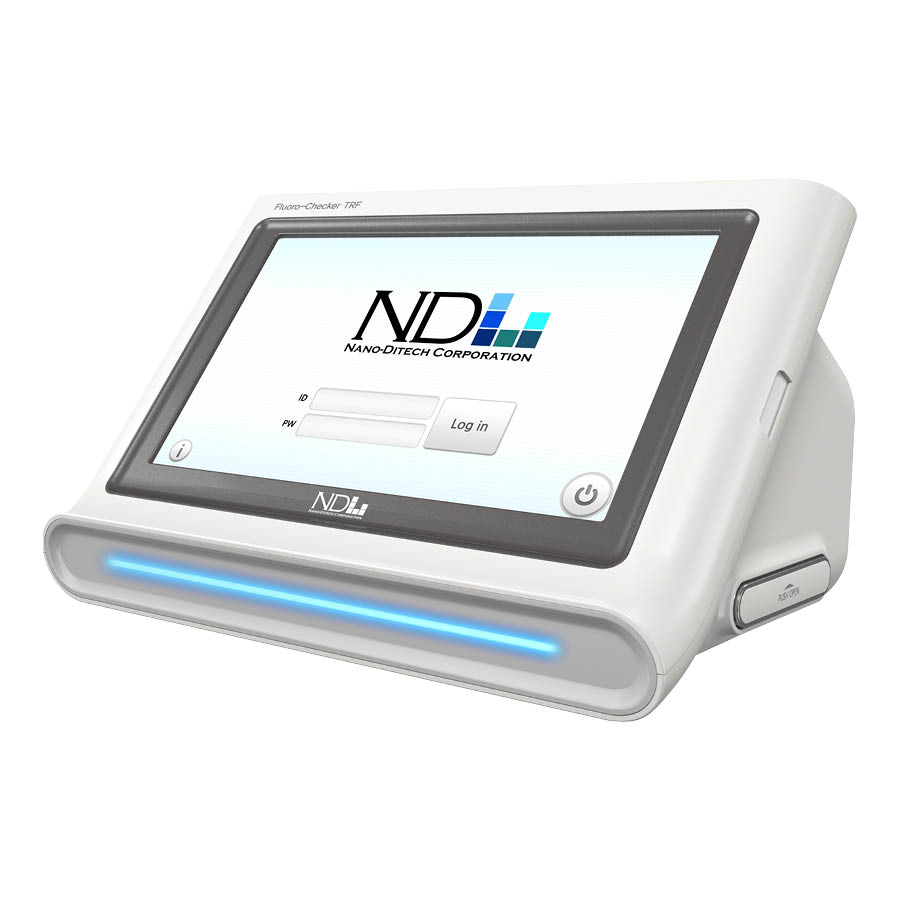 Europium-based immunochromatography
10 different assays available
Highly sensitive and reliable results
Extensive connection options
Automatic system check
Quantitative and qualitative analyzes
No chilled goods
Assays stable for 12 months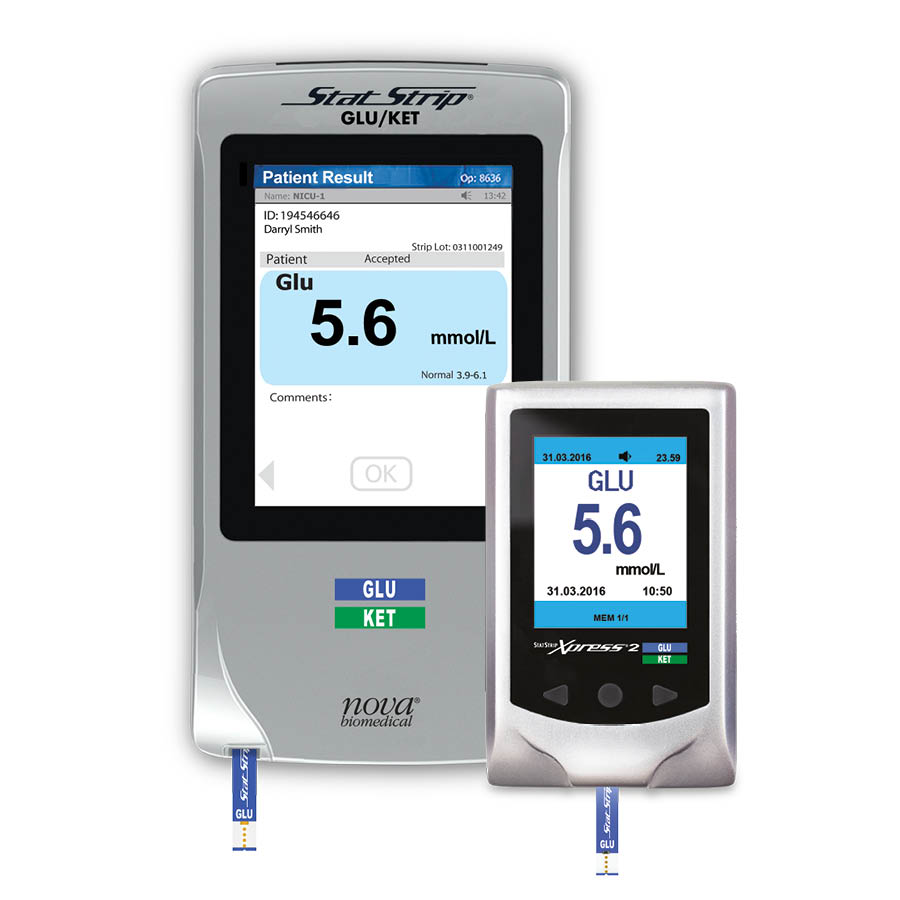 POCT system for determining glucose and ketone levels.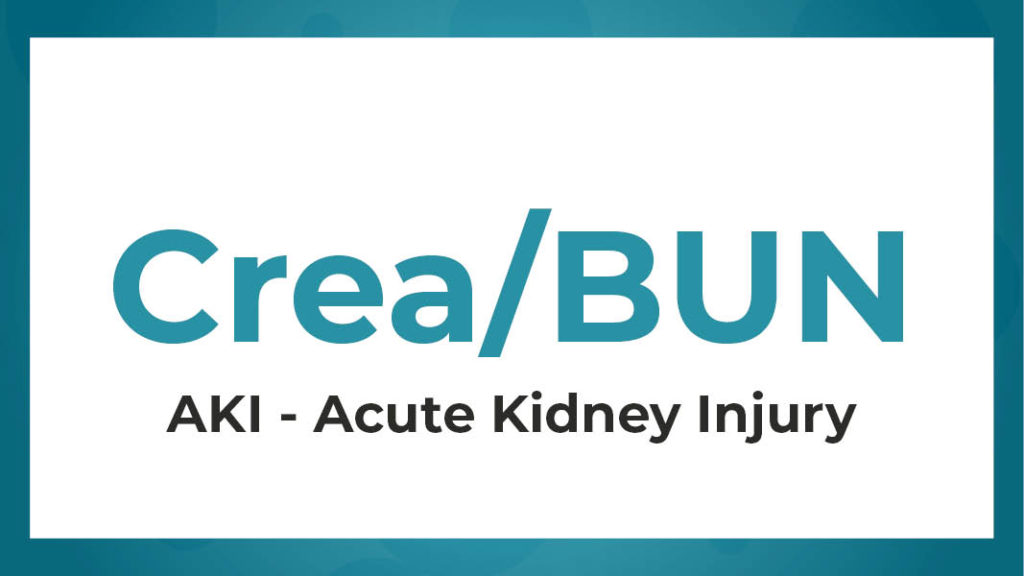 By combining these two tests, doctors can reliably assess the kidney function of their patients. When diagnosing acute kidney injury, it is important to measure both BUN and creatinine. For ICU patients, accurate and rapid BUN and creatinine tests are key to diagnosing acute kidney failure (AKI).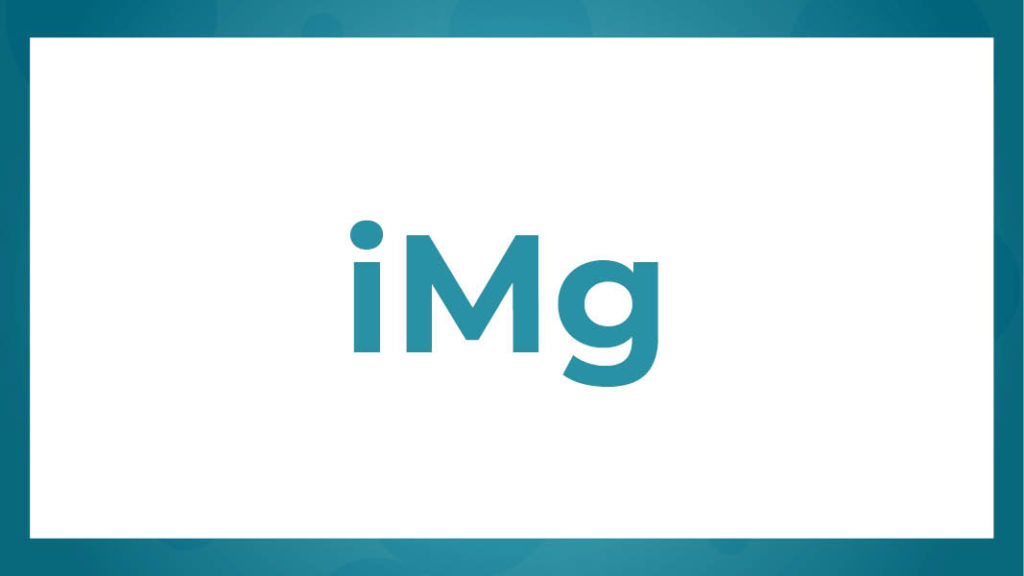 A critical test for ICU patients and patients with acute lung failure. Magnesium in its ionized form is essential to life and in every cell type ...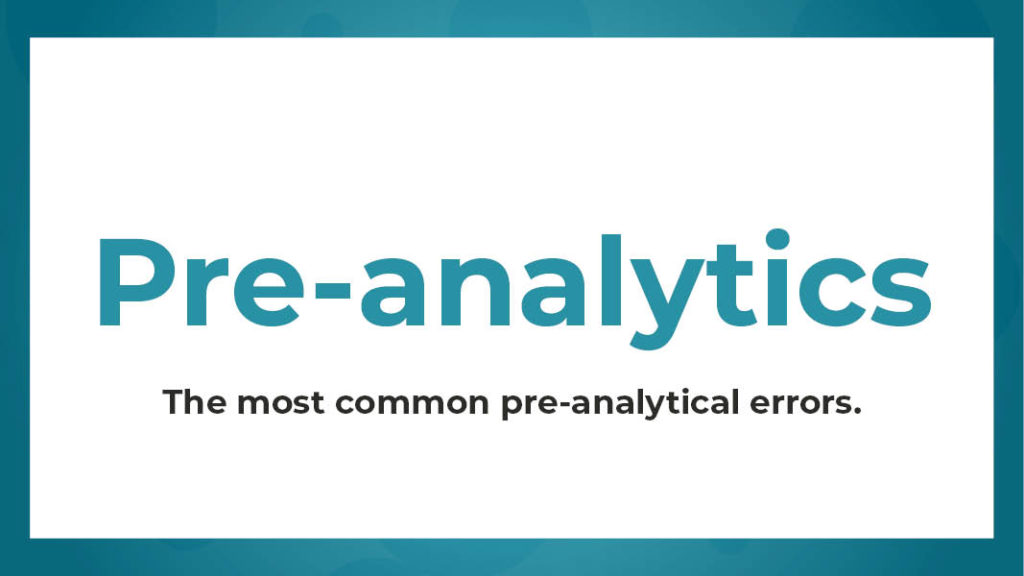 Up to 75% of all problems that lead to incorrect measurement results can be traced back to inadequate preanalytics. Nevertheless, in practice, very often too little attention is paid to pre-analytical errors. A pre-analytical error can cause an incorrect result for one parameter while not affecting other parameters.