Stat Profile Prime® ES
electrolyte analyzer
Modern, intuitive and user-friendly electrolyte analyzer.
Stat Profile Prime® ES is an intuitive electrolyte analyzer with which you can measure up to 5 electrolytes in the shortest possible time. This analyzer is characterized by its intuitive user interface and extensive connection options, and is also maintenance-free.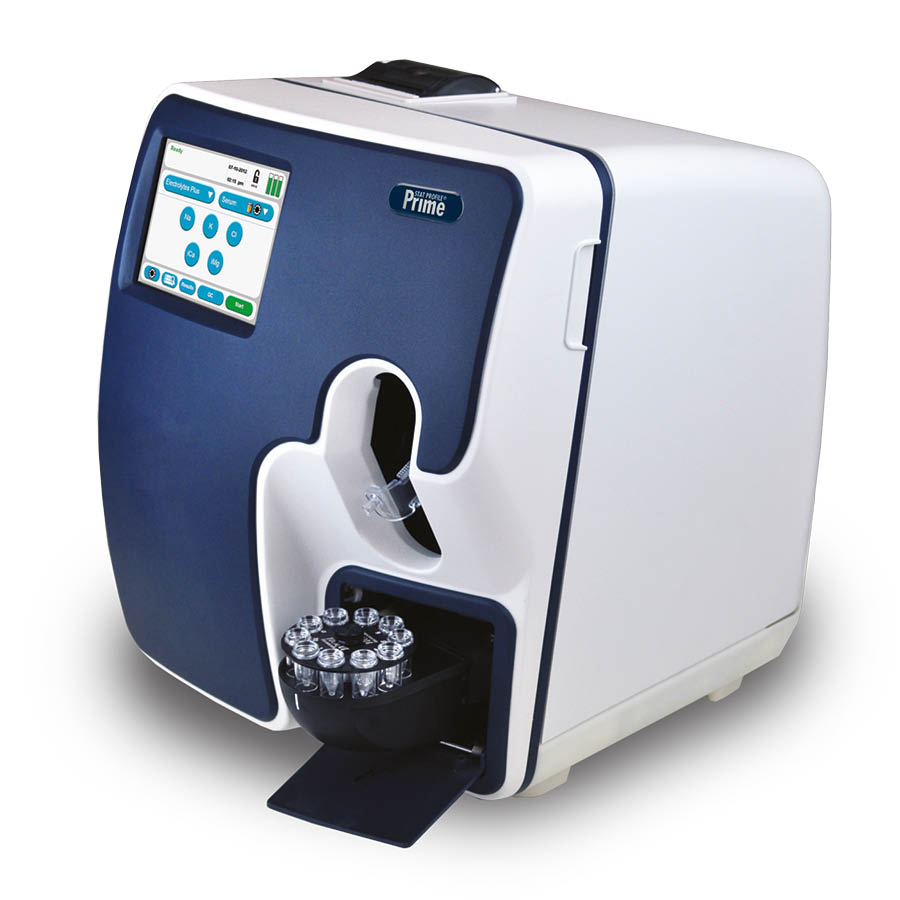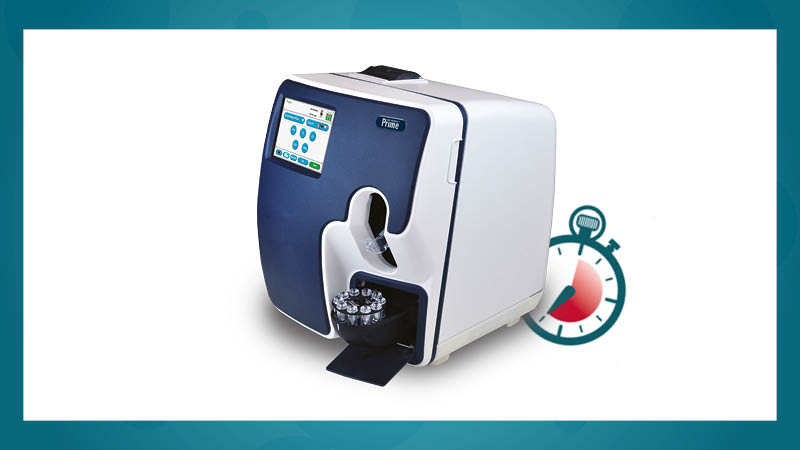 With StatProfile Prime® ES, the measurement results are available very quickly for all sample types (whole blood, serum, plasma). Whole blood samples can be drawn in directly from syringes, capillaries or sample tubes. Decanting is therefore not necessary.
A 10-position sample tray is optionally available.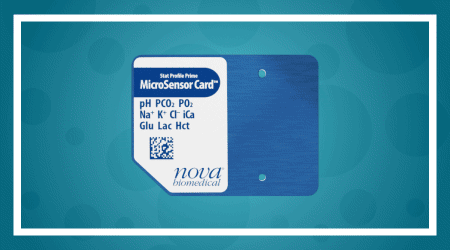 The sensor card is continuously and automatically calibrated during the 32-day period of use. This means that the device is always available for analyzes and provides a complete electrolyte profile in the shortest possible time. The waste is isolated in the calibrator cassette, which eliminates any risk of users coming into contact with infectious material.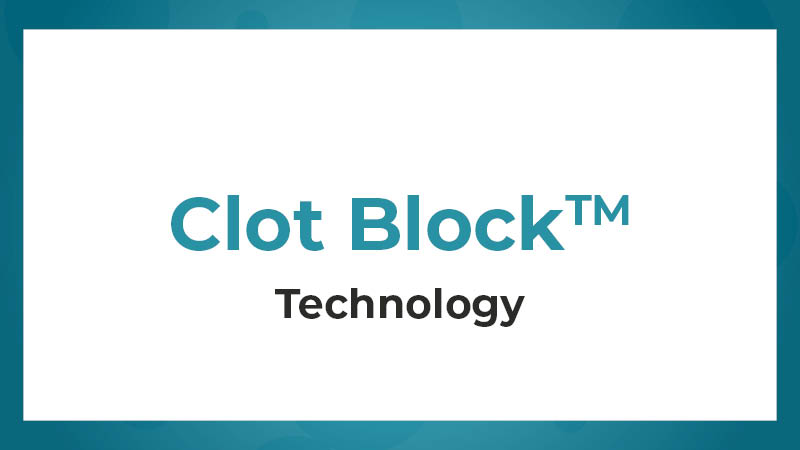 Integrated clot protection.
Clots contained in samples can block the flow path and cause device malfunction. The unique Clot BlockTM system of the Stat Profile Prime ES prevents clots from entering and additional troubleshooting measures are therefore not necessary.
Do you have any questions about this electrolyte analyzer?
Depending on the configuration, the Stat Profile Prime® ES electrolyte analyzers offer the right electrolyte panel.
Stat Profile Prime® ES Comp
May we help you with this electrolyte analyzer?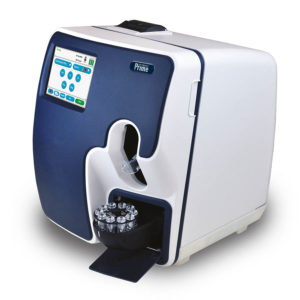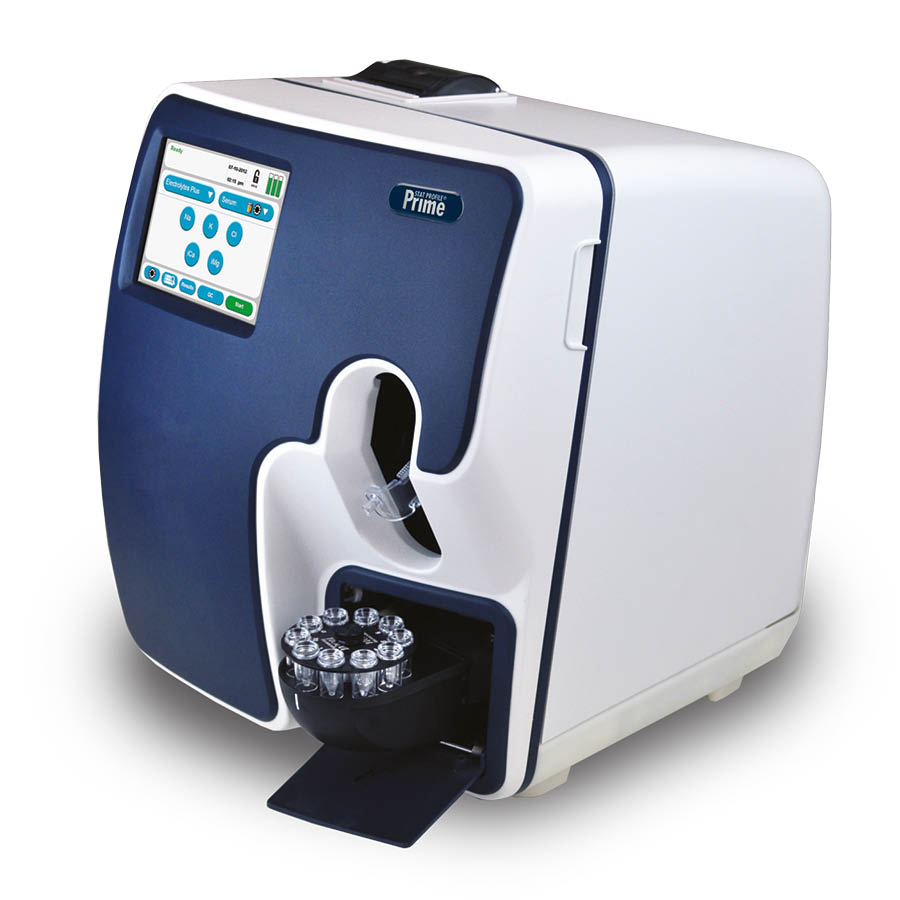 The most important specifications of the electrolyte analyzer Stat Profile Prime® ES.
Sample volume
100 µl (ES Comp)
Analysis time
approx. 90 seconds
Sample types
Whole blood, serum, plasma, liquor
Dimensions
W 35.6 cm x D 39.1 cm x H 45.7 cm
Quality control
fully automatic (selectable internal / external)
Calibration
Fully automatic calibration
Interfaces
ASTM protocol via serial connection RS232 TCP / IP, POCT01-A2, HL7
Communication protocols
Networking via ASTM, HL7 or POCT01-A2
Na+ 80 – 200 mmol/l
K+ 1 – 20 mmol/l
Cl- 50 – 200 mmol/l
Ca++ 0,2 – 2,7 mmol/l
Mg++ 0,1 – 1,5 mmol/L
More Point-of-care systems.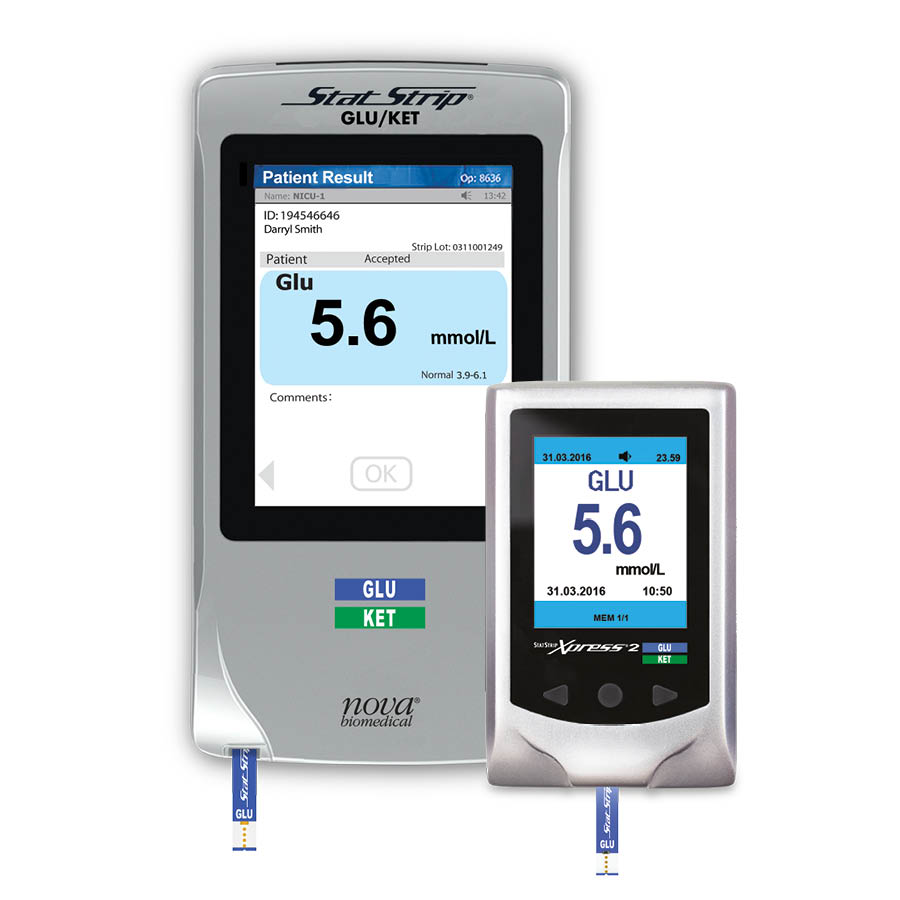 POCT system for determining glucose and ketone levels.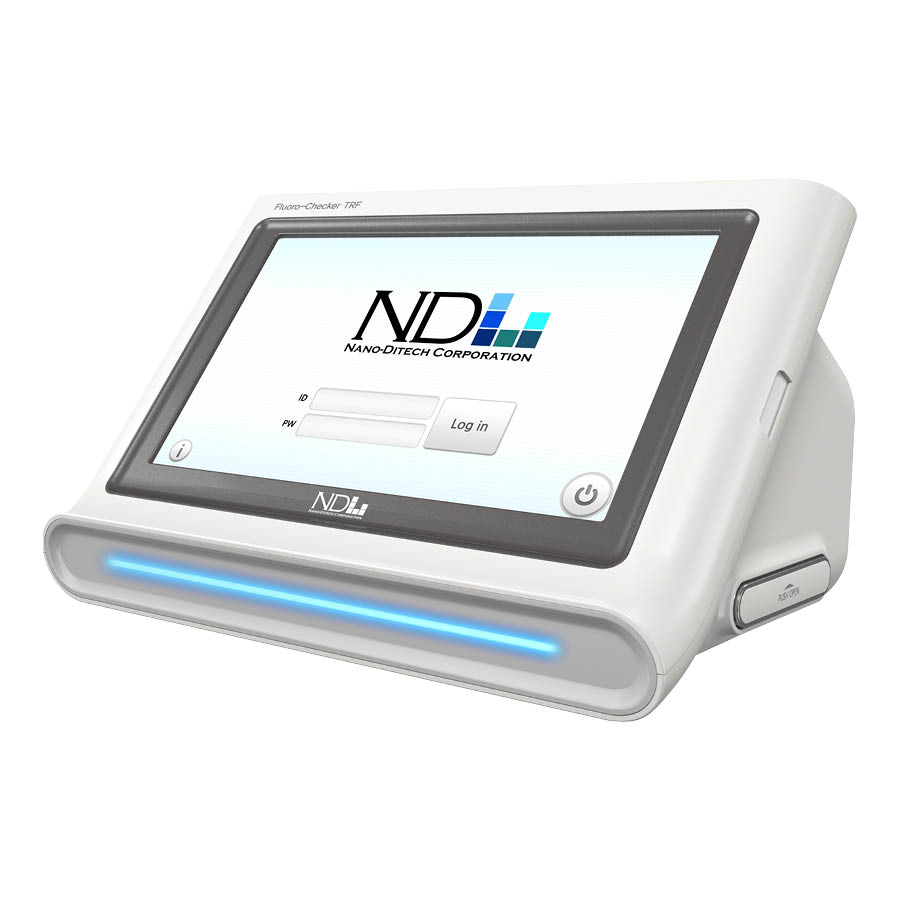 Europium-based immunochromatography
10 different assays available
Highly sensitive and reliable results
Extensive connection options
Automatic system check
Quantitative and qualitative analyzes
No chilled goods
Assays stable for 12 months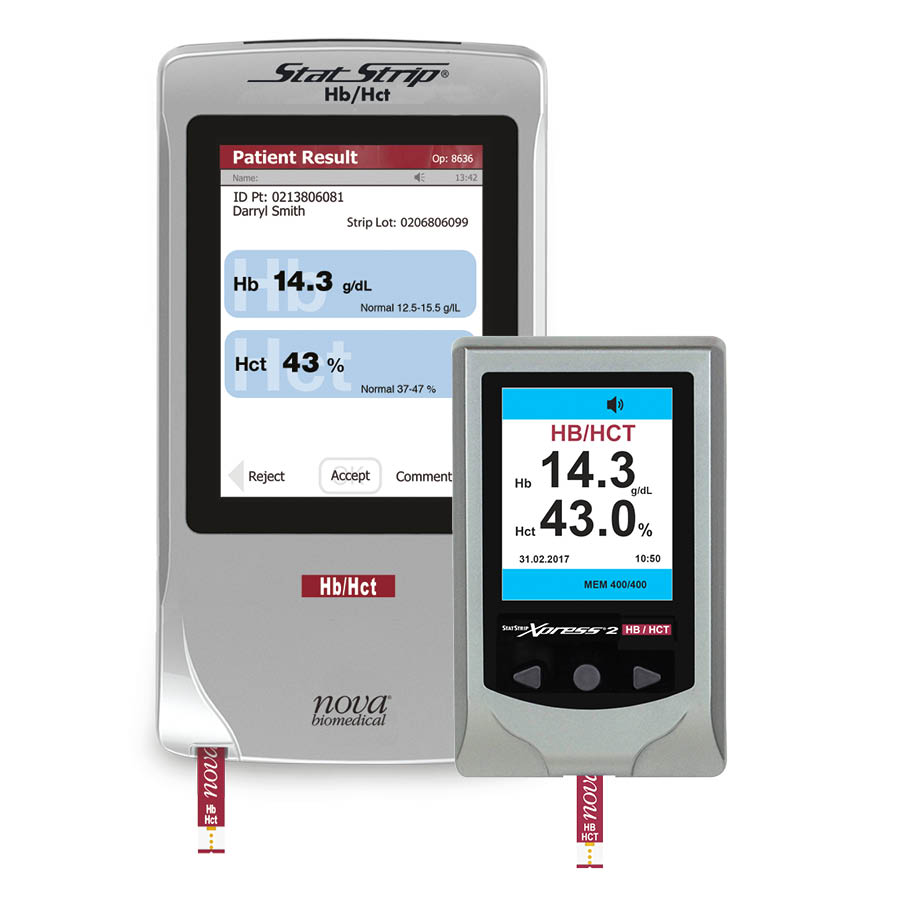 Point-of-care handheld for determining hemoglobin and hematocrit.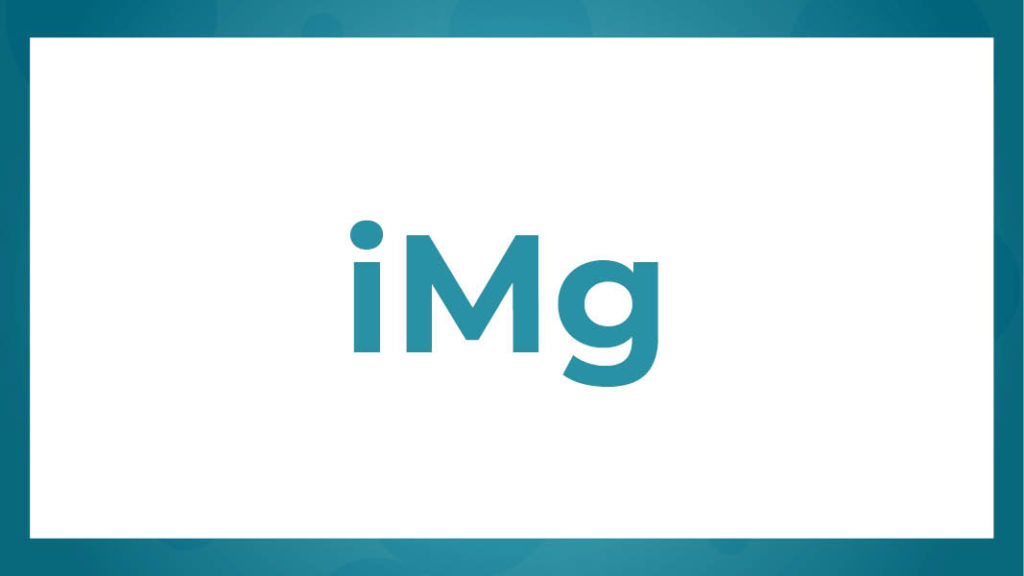 A critical test for ICU patients and patients with acute lung failure. Magnesium in its ionized form is essential to life and in every cell type ...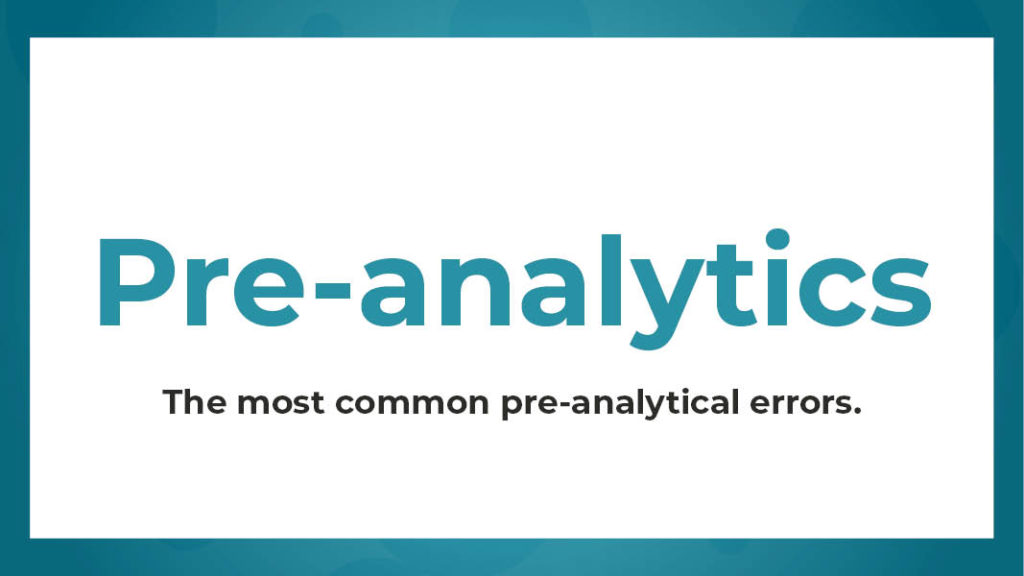 Up to 75% of all problems that lead to incorrect measurement results can be traced back to inadequate preanalytics. Nevertheless, in practice, very often too little attention is paid to pre-analytical errors. A pre-analytical error can cause an incorrect result for one parameter while not affecting other parameters.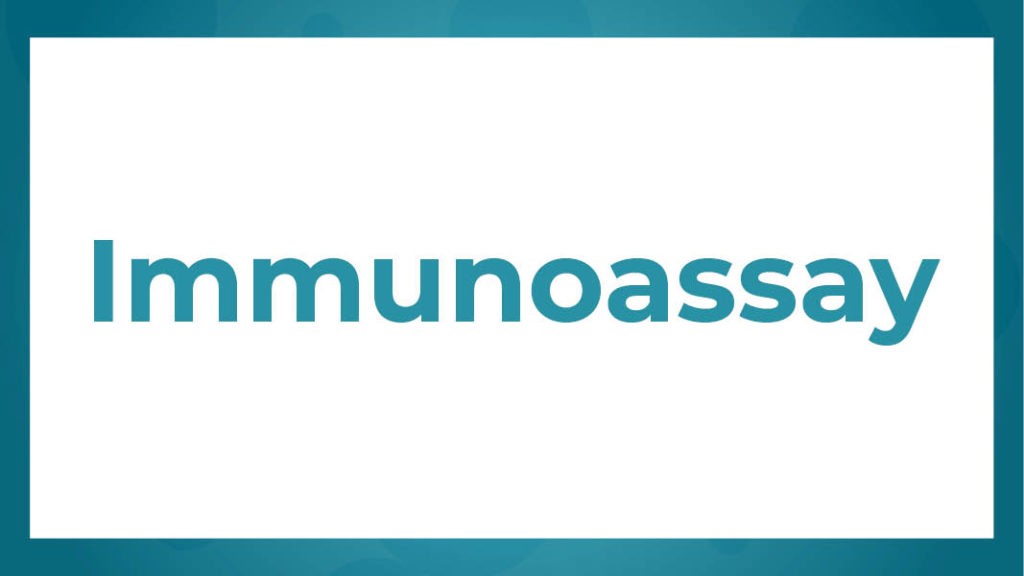 An immounassay is a bioanalytical method that uses the binding specificity of an antigen-antibody reaction to measure the presence or concentration of an analyte in a biological sample. Immunoassays are used in clinical laboratories, for drug detection or monitoring, and for food testing, among other things.